Himalaya Journey combines the expertise of local Himalayan people and expert North American staff. We have spent many years exploring Tibet, Nepal, Ladakh and Bhutan and know the the very best places to go for your Himalayan adventure. Let us show you this amazing region that we call home!
For reasons why you should consider using us for your adventure to Tibet, Bhutan or Nepal, please take a few minutes and read through the following link: Why Use Us??
Meet our staff
Nyima Dolma, from Lhasa, is our Tibet office general manager. She has been working in tourism for over 13 years, including 8 years as a cultural guide. She has led many hundreds of clients from across the globe to all areas of Tibet, including Everest Base Camp, Mt Kailash and across the rugged Changthang (Northern Plateau).  Nyima Dolma manages all of our guides and drivers in Tibet and personally meets all of our clients upon arrival in Lhasa.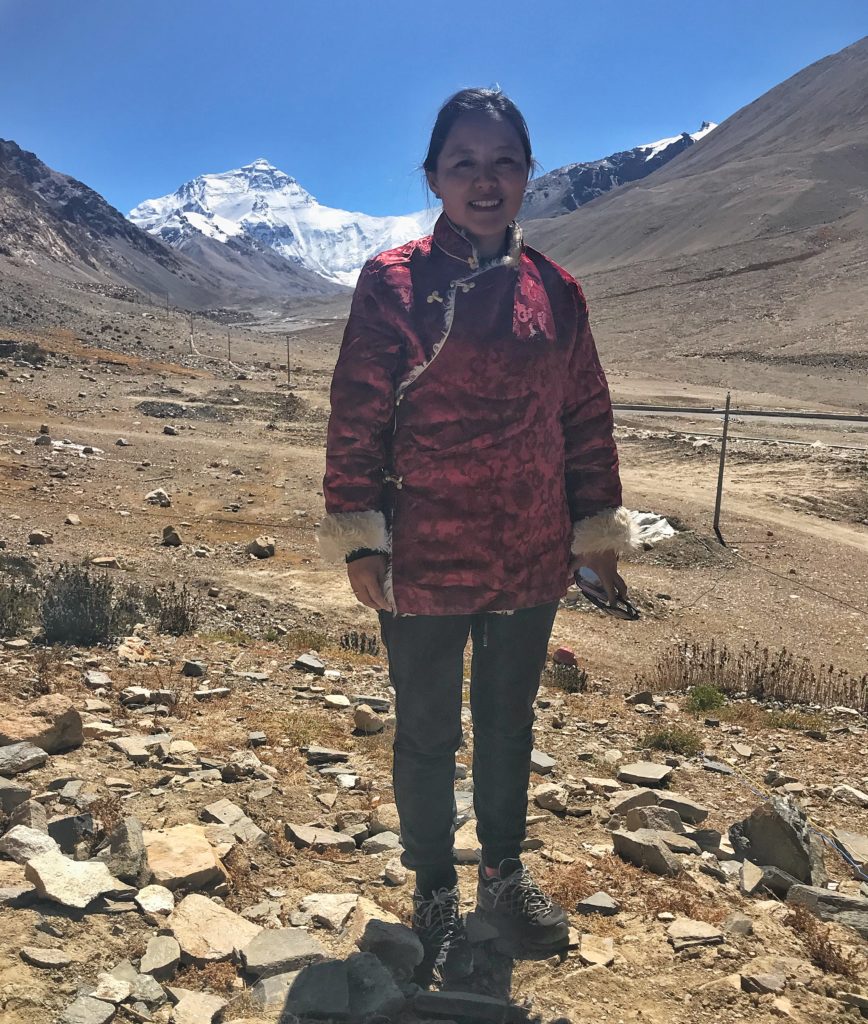 Jamin "Lobsang" York is the owner of Himalaya Journey and is the author of the popular Tibet travel website The Land of Snows. Jamin, from the US,  has lived full-time on the Tibetan Plateau since 2002 and is regarded as an expert in Tibetan culture and history. After studying Chinese and Tibetan languages at a university on the Tibetan Plateau, Jamin then worked for 3 years at an NGO in eastern Tibet that specialized in adult education programs for nomadic Tibetans. It was while working there that he had the dream of starting a tourism company while employing local Tibetan staff.
Jamin has worked on documentaries on Tibet for BBC, The Discovery Channel and Animal Planet and has done research on Tibet for Frommers Travel Guides, Lonely Planet, Fodor's Guidebooks and DK Eyewitness Travel. He has traveled to nearly every town in Tibet, has trekked extensively across the high plateau and has explored large areas of Nepal, Ladakh and Bhutan. He works as lead guide on Himalaya Journey's professionally guided journeys, photography tours, answers sales emails, oversees guide training and is constantly in the mountains developing new trekking and travel routes in the Himalaya. In addition, he works throughout Tibet (particularly in remote nomadic areas) with community development projects.  Jamin's ideal location is anywhere above 5000 meters/16,400 feet.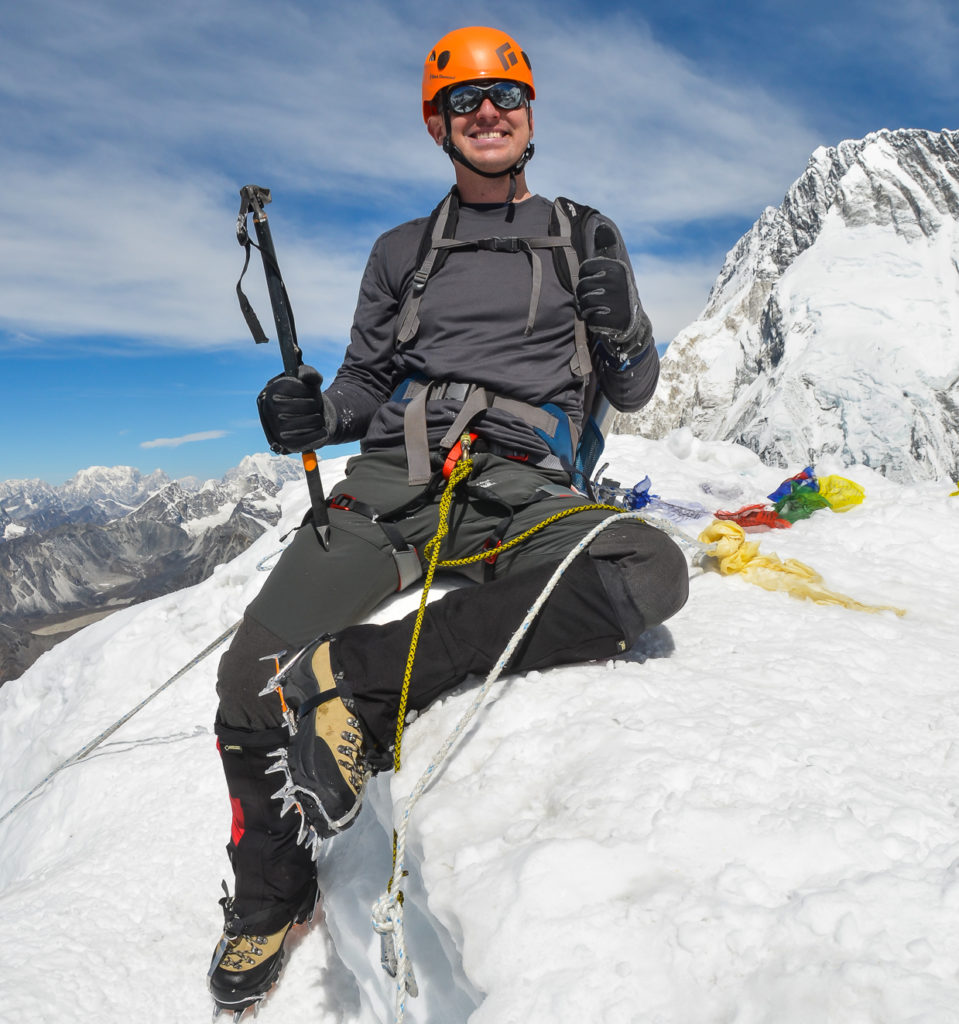 Ashok Shahi is from Kathmandu and is our Nepal office general manager. Ashok spent 2 years traveling through Tibet, has explored the Karakoram region of Pakistan, and has traveled throughout his native country of Nepal and Bhutan. Ashok has been working in tourism in the Himalaya since 2008 and handles all of our cultural and trekking adventures in Nepal and Bhutan, including the Annapurna, Everest, Langtang and Dolpo regions. He can work to create an amazing and unique journey in Nepal and Bhutan.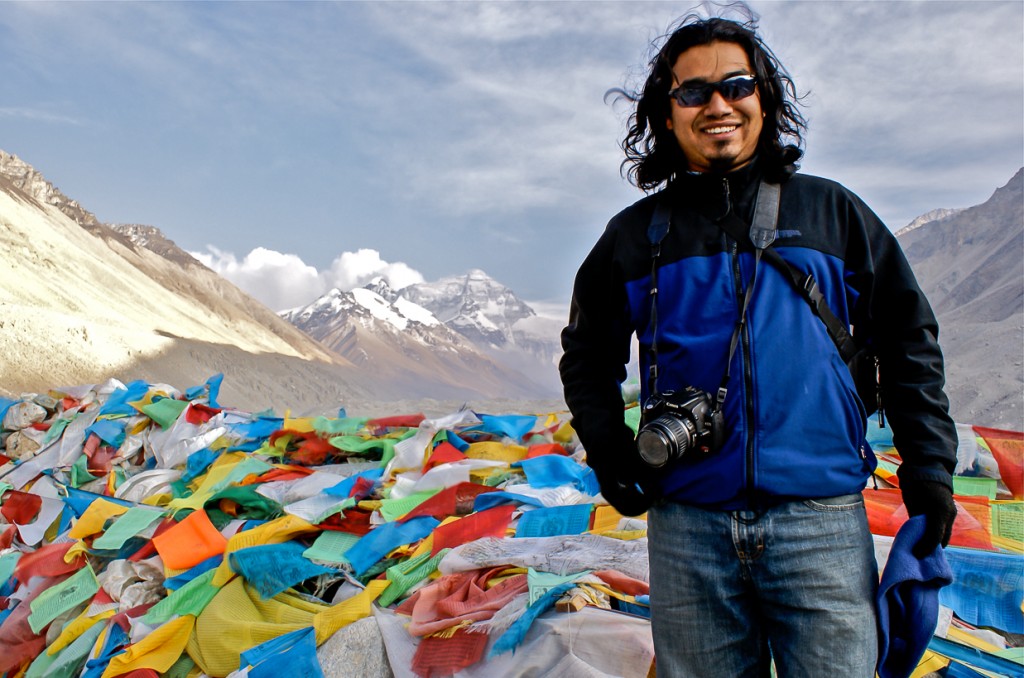 Rinchen Namgyal is from Leh, Ladakh and is the director for all of our overland journeys, rafting adventures and treks in the Indian Himalayas. Rinchen holds a Masters degree in history and has been working in tourism in India for 13 years. He currently serves as president of the All Ladakh Tour Operator Association (ALTOA).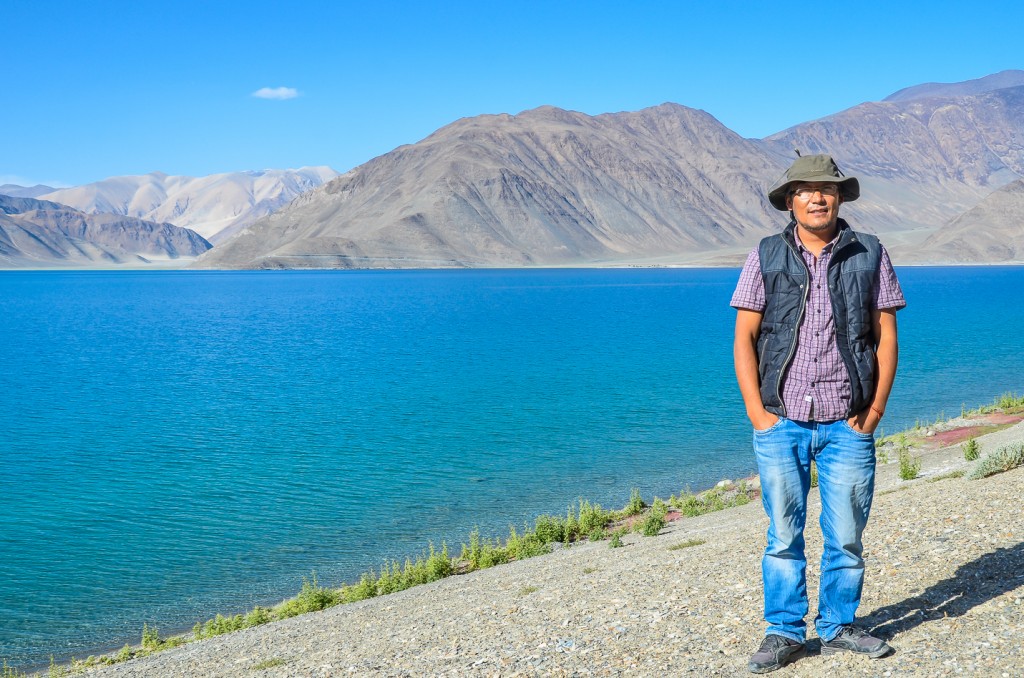 Jamyang Sherap is from the yak-filled Amdo region of eastern Tibet and has been working as a guide for nearly 12 years. He grew up in a nomadic family that relied on their yak herd for just about everything. Jamyang serves as a cultural and trekking guide in the Tsetang—Lhasa—Shigatse regions.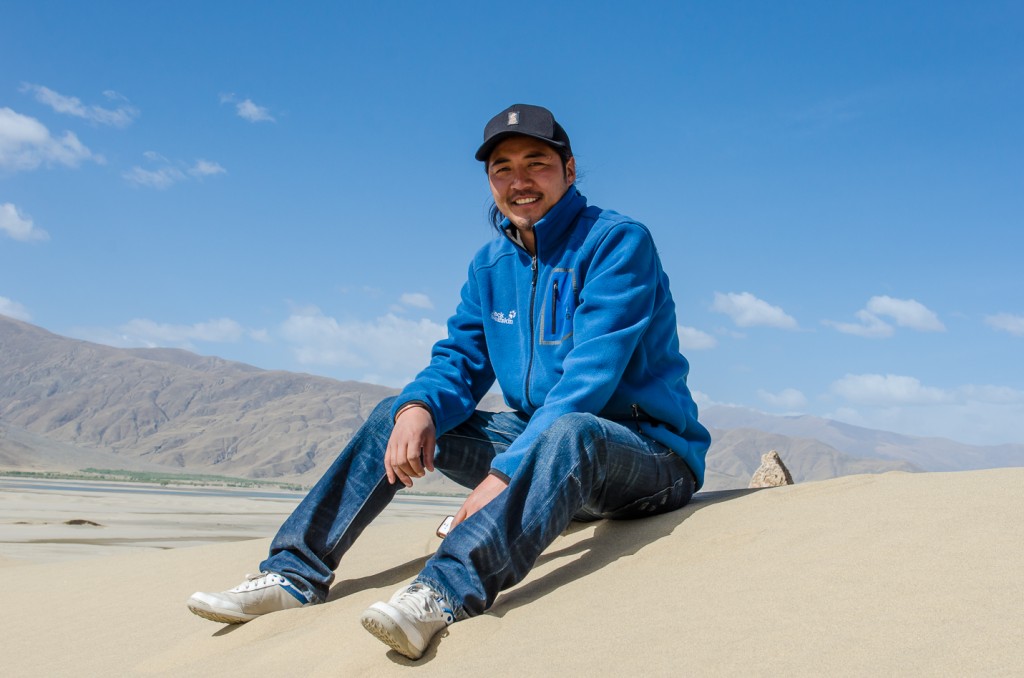 Lobsang Wangden serves as our main guide for our high-quality professionally guided journeys in Tibet. He is from the eastern Tibet region of Kham and has been working as a guide since 2004. Along with his great sense of humor, Lobsang Wangden is an expert of Tibetan Buddhism. He has done nearly every trekking route in Tibet and has made the journey from Lhasa to Everest base camp more times than he can count.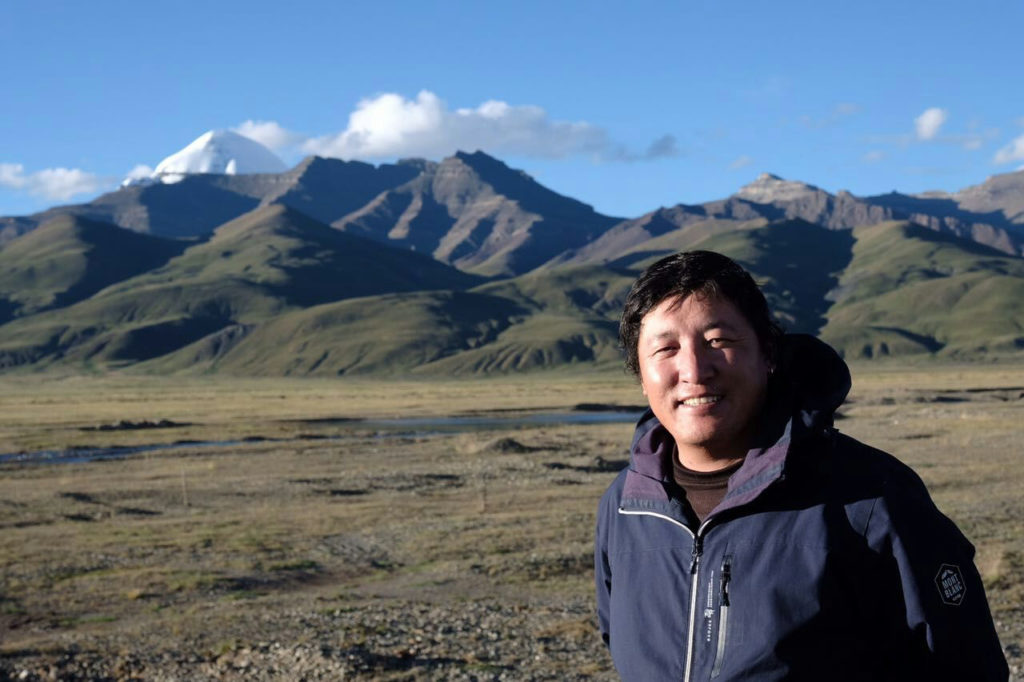 Nyima Tashi is from the Kham region of Tibet. He has been guiding cultural and trekking journeys across Tibet for the past 9 years. Nyima Tashi grew up in a yak herding nomad family. He graduated from university with a degree in English and Tibetan and studied eco-tourism in the US through Columbia University. Nyima Tashi is an expert on the Kham region and loves explaining his unique Tibetan culture with his clients.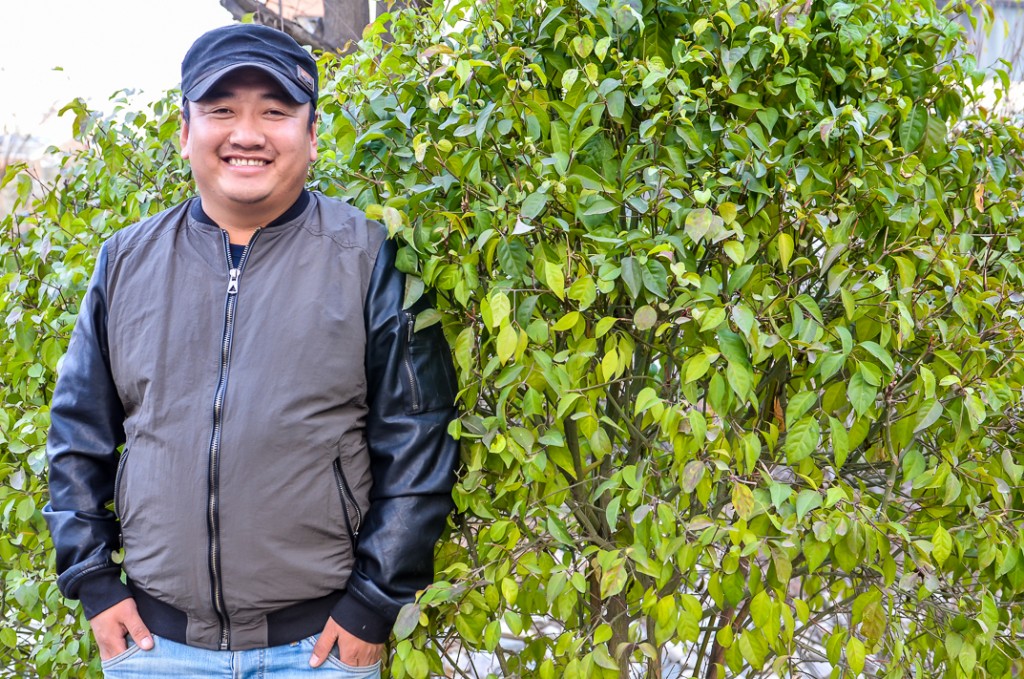 Phuntsok is from the Tibetan capital city of Lhasa and works as the driver for all of our professionally guided journeys to Mt Everest and Mt Kailash. He has been driving across Tibet for well over a decade. He is quiet and reserved, but loves serving and taking clients across his homeland of Tibet.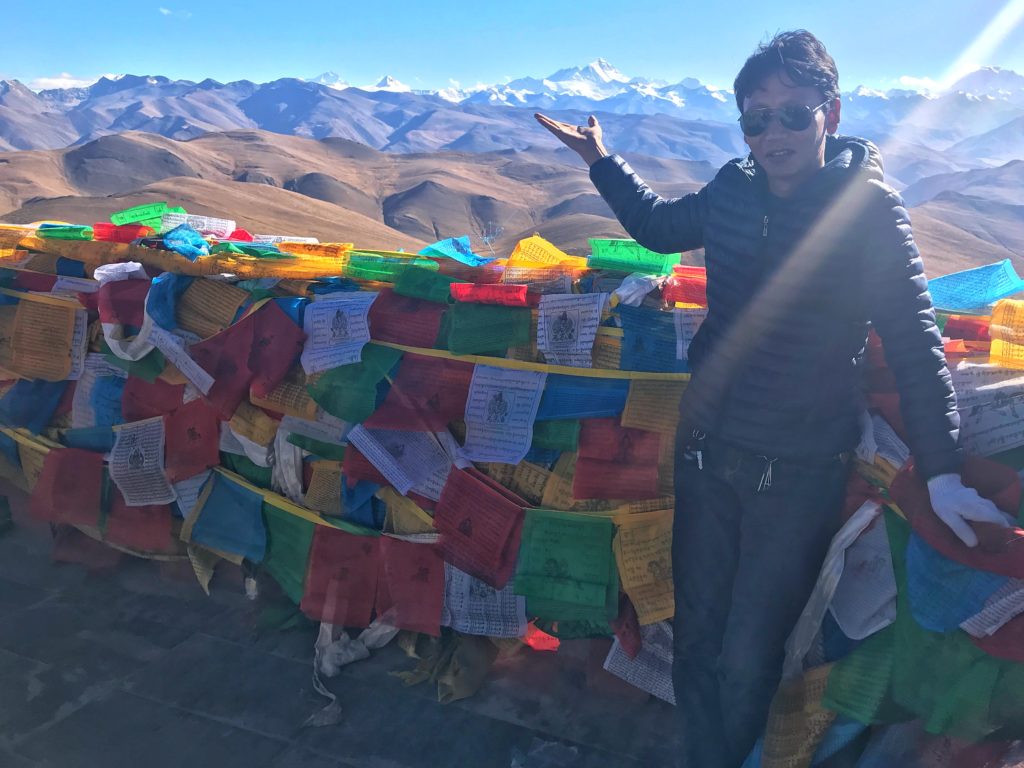 Mindu Dorji is from Thimphu, Bhutan and is our general manager for all of our Bhutan journeys. Mindu has been working in tourism for the past 10 years. He is excellent at creating unique travel routes through Bhutan, including trekking, cycling and rafting adventures. Our clients going to Bhutan will be personally greeted by Mindu Dorji upon arrival to Thimphu.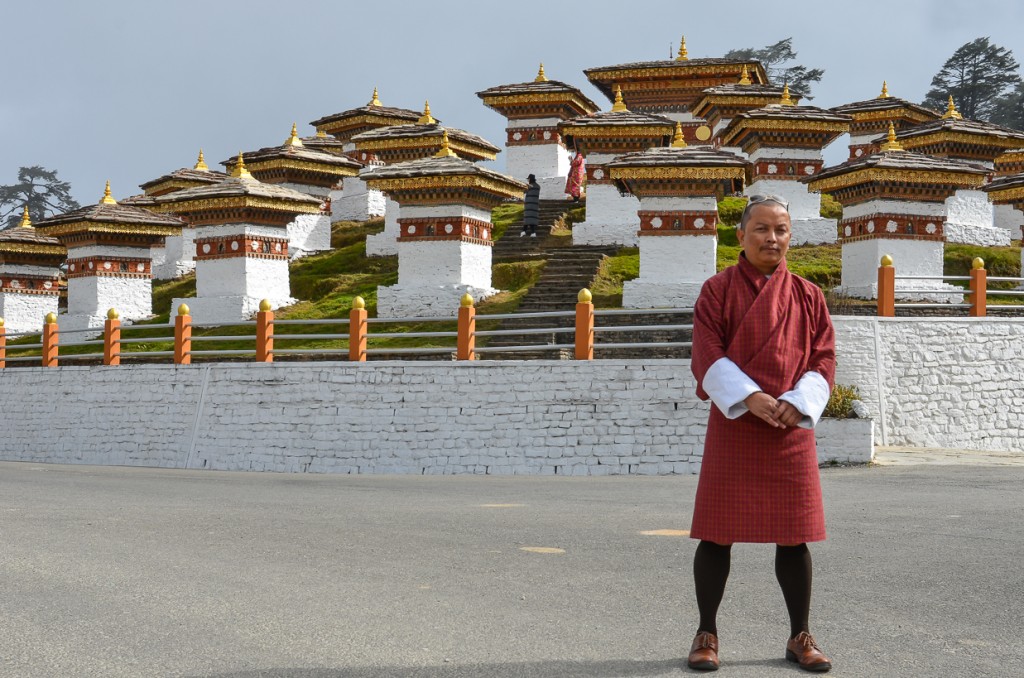 Bijay has been guiding treks and journeys across Bhutan for the past 8 years and has been to nearly every part of the country. He is Himalaya Journey's top guide for adventures in Bhutan.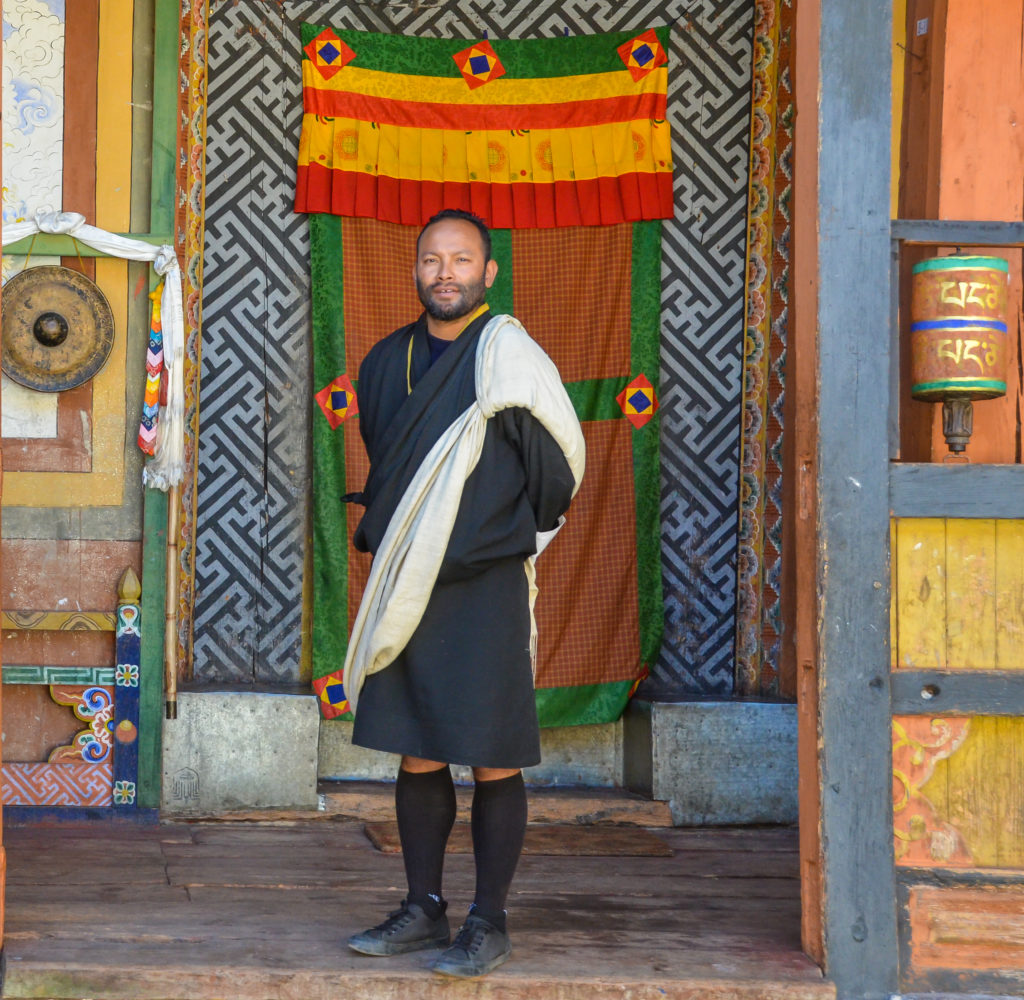 Sangay Ongchuk is from Lhuntse District in eastern Bhutan, but is now based in the capital city of Thimphu. He has been a licensed tour guide in Bhutan for the past 4 years. He's an expert in Bhutanese culture and history and has guided clients in Bhutan from across the globe.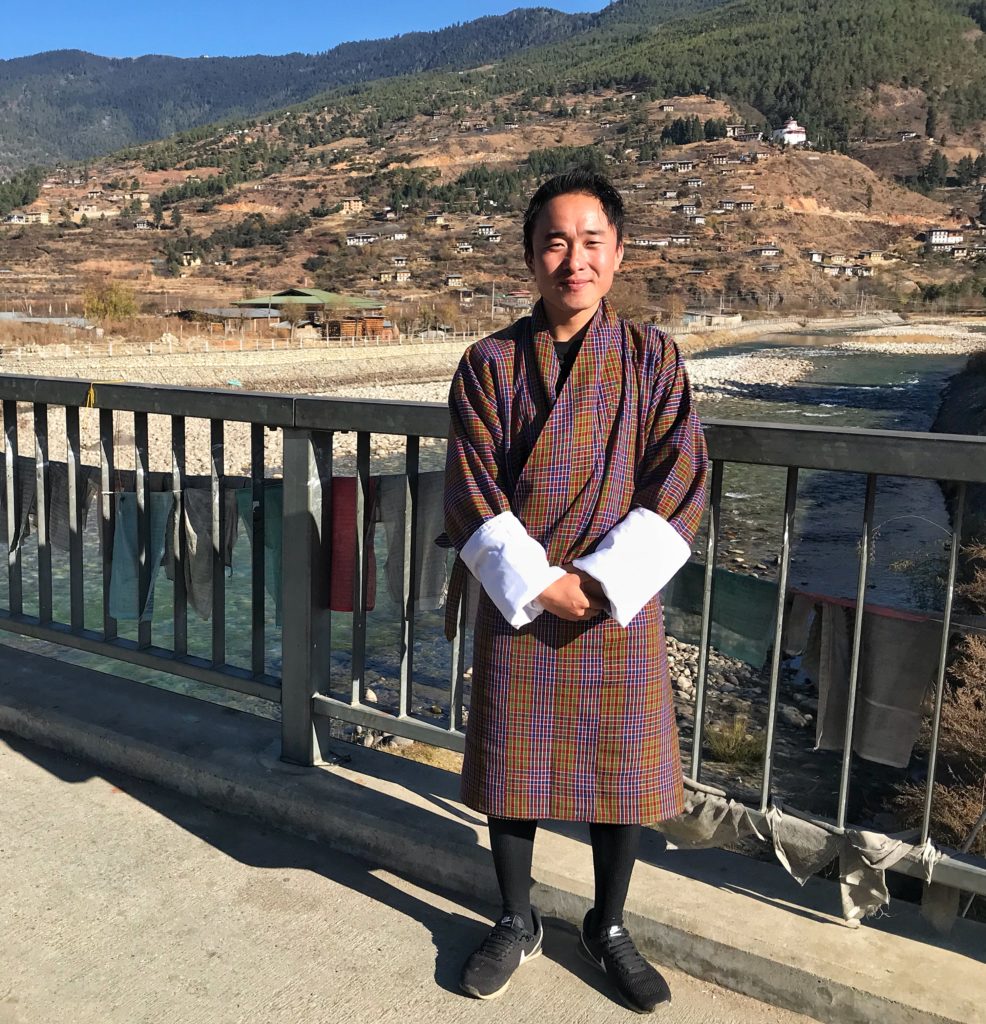 Pema Dorji is from Dagana District in southern Bhutan. He has been a tourism driver in Bhutan for the past 8 years. He's been to nearly every corner of Bhutan.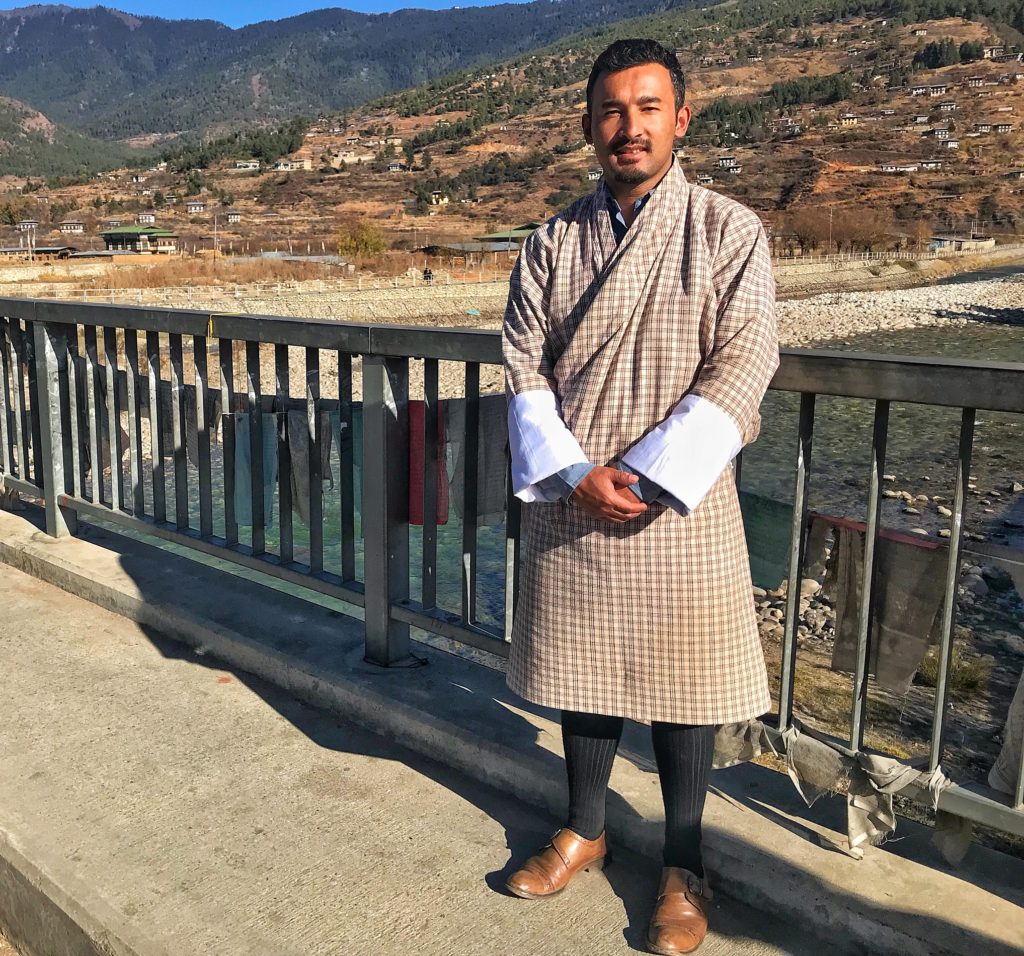 Gonkho is from Ngawa in the nomadic region of Amdo in eastern Tibet. Gonkho graduated from the Chengdu Educational University in Sichuan, China. He started out working for an NGO in Tibet that provided clean water for nomad Tibetans. He has now been working as a guide for the past 10 years and have been to every region of Tibet.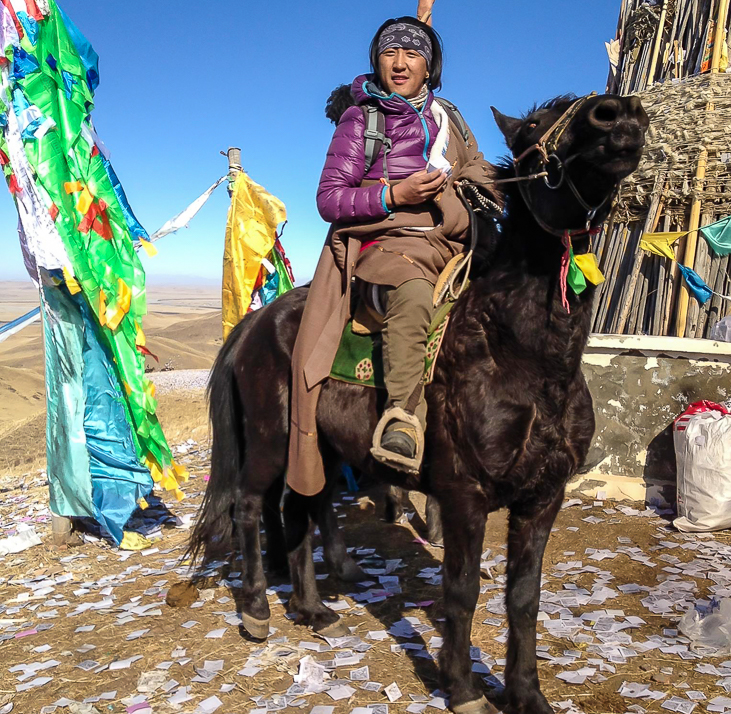 Lal is from southwestern Bhutan and is now based in the capital town of Thimphu. He has been guiding in Bhutan since 2008. Lal lead cultural journeys as well as trekking adventures in the Bhutan Himalaya. He is an expert on both the Druk Path Trek and the Jomolhari Base Camp Trek.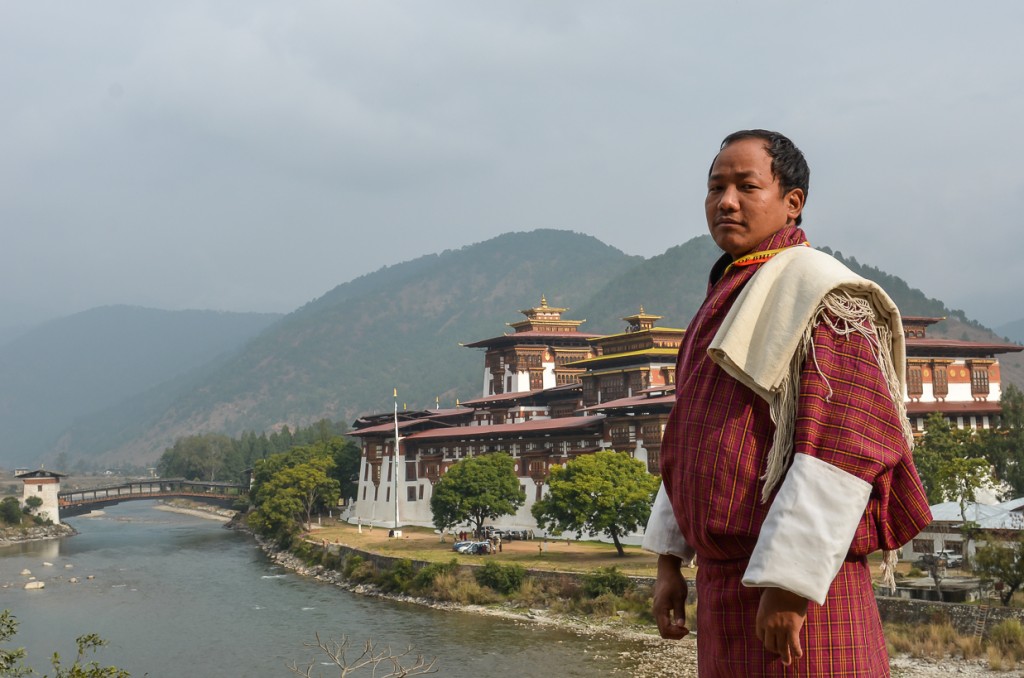 Tenzin Gelek is from Lhasa, Tibet. He worked as a guide in Central and Western Tibet for more than 4 years going to places like Everest Base camp and Mt. Kailash more times than he can count! Tenzin Gelek organizes our travel permits for Tibet and helps oversee our trekking and cultural guides.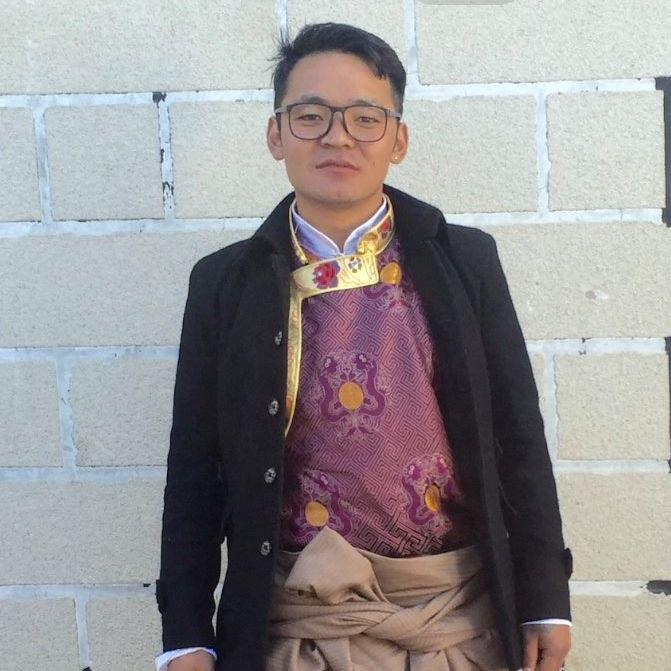 Dr. Tanna Wuran is an ethnic Mongol from Inner Mongolia, China. She has her medical degree (MD) as a general practitioner and has her PhD in internal medicine specializing in high altitude medicine. Dr. Tanna has worked as a base camp doctor for climbing expeditions on the Tibetan Plateau and is an active mountain climber. She currently works as a researcher for the University of Utah in the US. Dr. Tanna serves as Himalaya Journey's high altitude medicine specialist and is consulted throughout the year to make sure our clients stay as safe as possible at high altitude.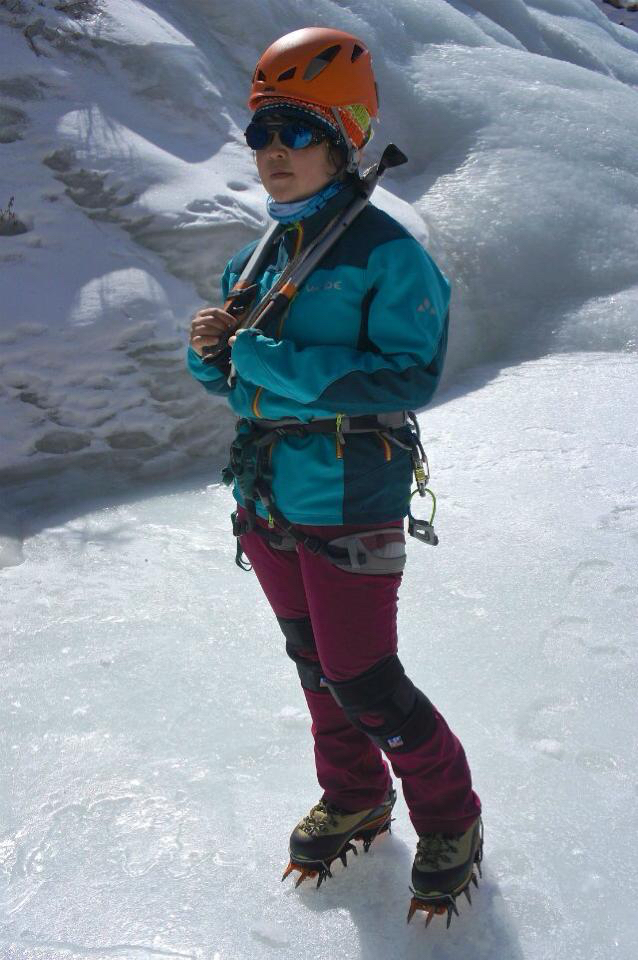 How it all began
The beginning of Himalaya Journey goes back over 14 years to 2004 when brainstorming ideas of how to create long-term jobs for impoverished Tibetan nomads. Out of a desire to see more Tibetans working in quality jobs in tourism in Tibet, Himalaya Journey was born. Our goal since day one has been to offer clients a unique Himalayan experience combining the knowledge of our local Tibetan, Ladakhi, Nepalese and Bhutanese staff along with the expertise of our foreign staff who have all lived, worked and explored long-term in the Himalaya.
Ethical travel in the Himalaya
Since Himalaya Journey was started with a desire to help the Tibetan people in a meaningful, long-term way, ethical travel in the Himalaya remains a core principle to this day. We understand how difficult it is for local Himalayan people to find sustainable work in tourism and how hard it is for small local tourism businesses to succeed due to the intrusion of huge corporations that are obsessed with profits and care little for local communities. That is why we use guides and drivers who are local to the region of the Himalaya that you are traveling to and purposely use locally owned hotels and restaurants for our journeys. This ethical practice allows, on average, nearly 70% of your tourism money to go directly into the local economy.
Why you should use us
Himalaya Journey is a registered company in the US, but our main office is in Lhasa (Tibet). Our expert local guides and drivers are based in Tibet as well as in Leh (India), Kathmandu (Nepal), Xining (China) and Thimphu (Bhutan). We aren't in some office in New York, Paris or London…we are right here in the Himalaya! All of our local sales staff, guides and drivers have been working in tourism for many years and know the high quality of service that our clients are looking for. The handful of expert foreign staff at Himalaya Journey have lived and worked here in the Himalaya for many years and know the language, history and culture of the local people. They have traveled extensively across the Himalaya and know the very best places to go. Our intimate experience in living and working here, our passion and love for the Himalayan people along with our ethical approach to business, is why you should use Himalaya Journey.
What makes us different
Our vast knowledge of nearly all areas of the Himalaya sets us apart from just about every other travel company. Unlike many other travel companies who only know the Himalayas from what they have read in a guidebook, we know the area because we are avid Himalayan trekkers, climbers and explorers. We aren't a huge company arranging journeys all across the globe…we specialize in the one region of Asia that we have lived and worked in for many years: The Himalayas! Since we know the region so well, we want to pass on our knowledge so that our clients have a unique and truly memorable experience!
We pride ourselves in having the highest level of customer service. We will work with you to create the perfect journey through one of the most beautiful regions of the planet. From the initial email or phone call you give us to the moment you end your Himalayan adventure, we are working to make sure your experience is the absolutely best! In fact, even if you choose not to use us on your adventure, please feel free to contact us with any Himalayan travel questions that you may have! We mean it! We will happily answer your questions free of charge and even recommend other locally-owned travel companies for you to use. But, we bet you will book with us due to our expert knowledge and top-notch customer service!
The type of journeys we arrange
There are several types of journeys that we arrange in the Himalaya. All of our journeys are high quality and carefully prepared by our experienced sales managers. We normally arrange 4 or 5 professionally-guided journeys across the Himalaya each year. In addition, we limit the number of private and custom tours we arrange each year to just 40. The reason is that we focus only on high quality tours. We devote a considerable amount of time to planning each of our private tours. So for that reason, we only do a limited amount of private and custom tours each year.