Bhutan Travel Information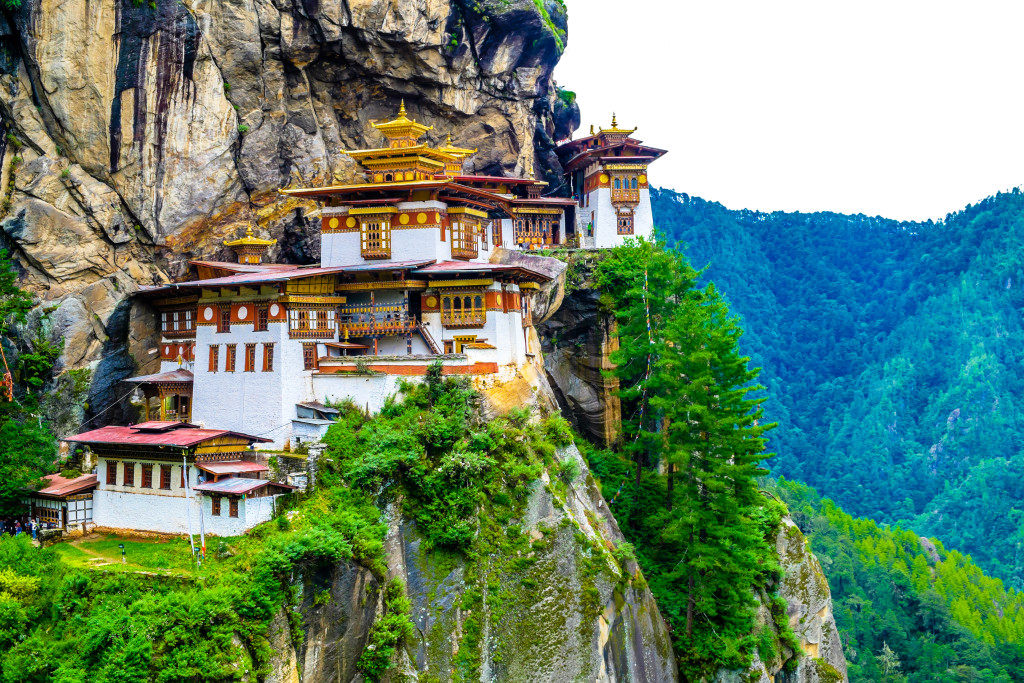 Updated September 2017: Bhutan and its amazingly well preserved culture and architecture is visited by few foreign travelers. This tiny Himalayan Kingdom is stunningly beautiful and offers some amazing trekking routes. Read the following post for information on how to travel to Bhutan.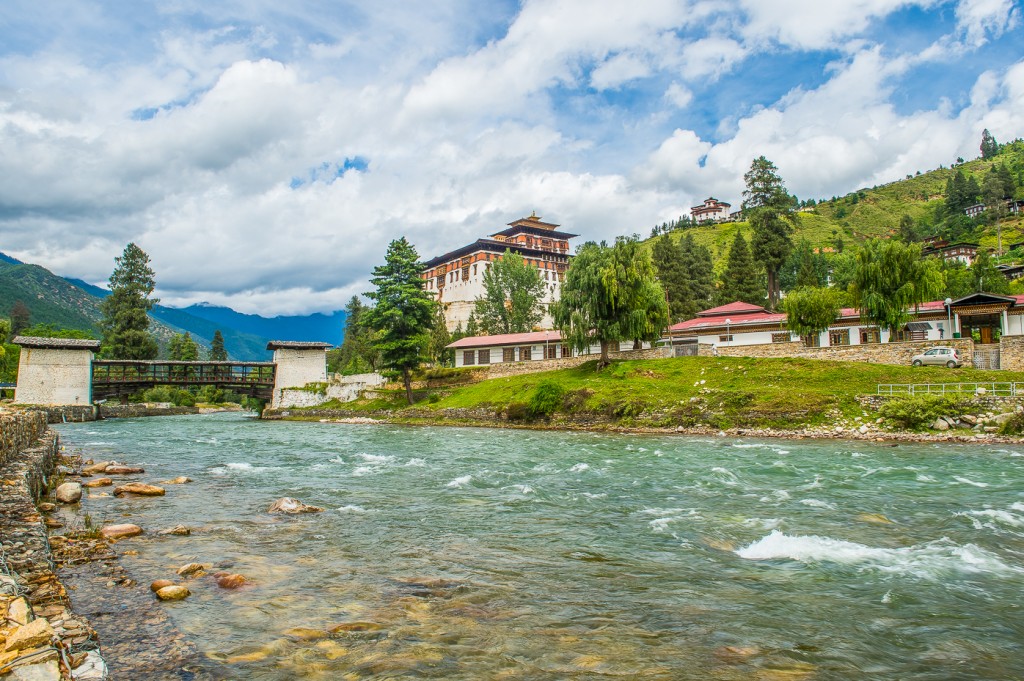 How to get to Bhutan
Like neighboring Tibet, all foreign travelers going to Bhutan are required to be on an organized tour that must be arranged in advance through a travel agency. This organized tour includes just about everything during your stay in Bhutan: all meals, all accommodation, private vehicle, driver, tour guide and all entrance fees. Bhutan has an emphasis on "high value, low impact" tourism. Contrary to popular belief, there is no restriction on the amount of travelers allowed into Bhutan each year and there is no requirement to be on a group tour. Though it can sound complicated and difficult, getting to Bhutan is very easy. If you still have questions about traveling to Bhutan after reading through this post, please send us an email at: info@himalayajourney.com
Getting Started
The Bhutanese government has a set "daily tariff" that all travelers must pay in order to travel in Bhutan. This rate varies at a minimum $250 USD per day, per person in the high season and a minimum $200 USD per day, per person in the low season. Bhutan has 2 high seasons that are from March through May and again from September through November. The low season are June through August and again from December through February. If you are a solo traveler, regardless of high or low season, there is an additional surcharge of $40 per day. If you are a group of 2, there is an additional surcharge of $30 per day, per person. There are also additional charges for certain treks, if you wish to stay in a luxury 5 Star hotel or if you wish to include other activities such as rafting or cycling.  From the daily tariff, $65 per day goes to what is called the "government royalty", which is used to fund both hospitals in Bhutan and education, both of which are free for Bhutanese citizens. In fact, health care in Bhutan is free for everyone…even travelers who get sick or injure themselves in Bhutan.
At first, the set daily tariff in Bhutan can sound quite expensive. However, when you realize everything that is included in the costs (which is just about everything) and that Bhutan puts a strong emphasis on quality tourism, the costs are actually not bad. For the most part, tourists are required to stay in at least a 3 Star locally rated hotel. Tourist vehicles are usually quite nice and spacious and guides are extremely professional and knowledgable. Though tourism in Bhutan has been gradually increasing over the past decade, it still remains a little visited country with an average of only around 57,200 foreign travelers per year with another 59,900 regional travelers (mostly those from India) per year since 2012.
What we will do for you
All foreign travelers to Bhutan are required to be on an organized tour that requires a tourist visa, a private vehicle, a driver and a tour guide. It is impossible for you to arrange these on your own without the assistance of a travel agency. At Himalaya Journey, we will take care of everything for you including visa invitation letter, all hotel bookings, vehicle, driver and guide. Our experienced sales managers will make getting to Bhutan very easy for you!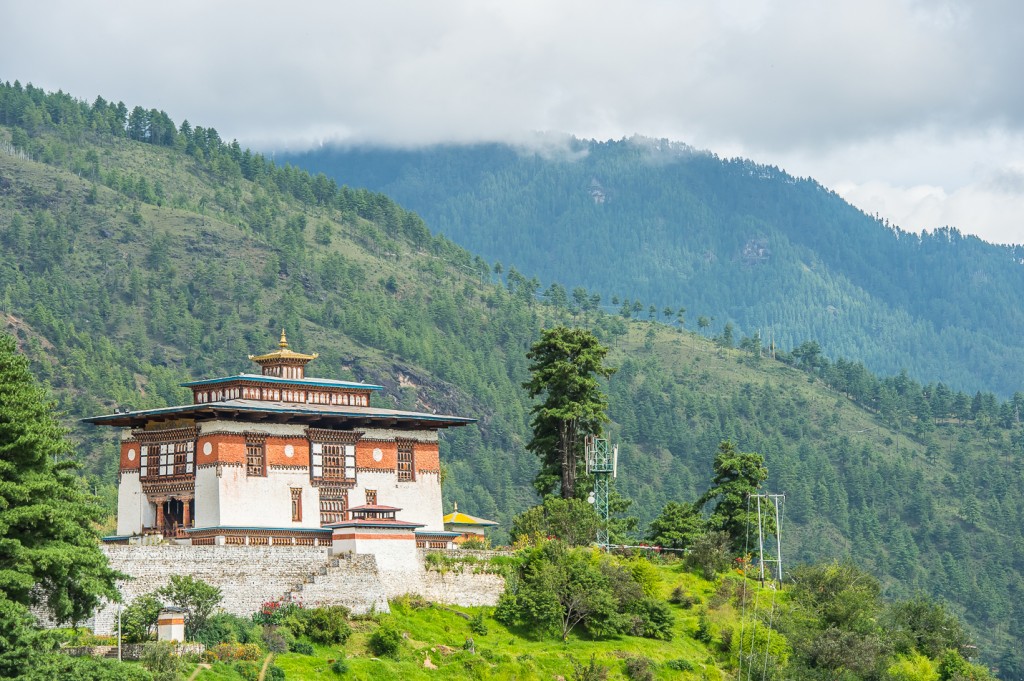 Getting to Bhutan
There are 2 ways to enter Bhutan. The most common way is to fly to Paro, where the only international airport in Bhutan is located. The other option is to go overland from India to Bhutan. There are 3 international border crossings that foreign travelers can use to enter Bhutan from India.
To Bhutan by Flight
The only international airport in Bhutan is located in the town of Paro in western Bhutan. There are no direct international flights to Bhutan except from major cities in India (Delhi, Kolkata, Mumbai and Bagdogra) as well as Bangkok, Kathmandu, Singapore and Dhaka. The most popular places to fly to Paro are from Bangkok and Kathmandu. There are only 2 airlines that fly to Bhutan. The first is Druk Air and the other is Bhutan Airlines. Both airlines offer similar prices, though Druk Air has more daily flights to Paro and offers more destinations than Bhutan Airlines.
After clearing immigration and customs at the Paro Airport, your guide and driver will be waiting for you outside the airport. They will be holding a sign with your name on it.
To Bhutan overland from India
There are 3 international border crossings from India to Bhutan that foreign travelers can use. The most common is at Jaigoan, India and Phuntsholing, Bhutan. This border crossing is located in southwest Bhutan and can be easily reached from Darjeeling, Kalimpong and Siliguri. The other two overland border crossings are seldom used by foreign travelers and are located at the Bhutanese towns of Samdrup Jongkhar (southeast Bhutan) and Gelephu (south-central Bhutan).
Regardless if you fly into Bhutan or go overland to Bhutan from India, you still MUST have an organized tour arranged in advance. It is not possible to arrange a tour of Bhutan at the Indian border on arrival. Your Bhutanese guide will be waiting for you at the India-Bhutan border. They will be holding a sign with your name on it.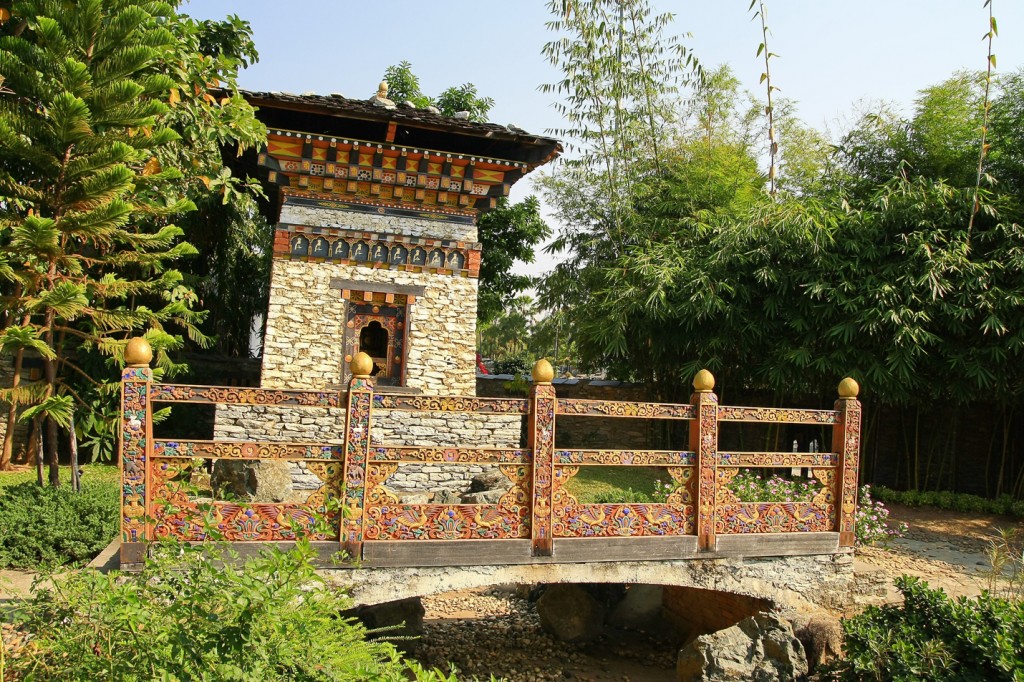 Tourist Visa for Bhutan
All foreign travelers to Bhutan require a visa. The visa regulations for Bhutan are different than most other countries. All travel for Bhutan must be paid in advance. This includes the entire cost of the journey as well as the $40 visa fee. Himalaya Journey will send you a visa application form for Bhutan. You will fill out the short form and scan and email it back to us along with the information/photo page of your passport. Our staff in Thimphu will then forward your application and passport information to the Tourism Council of Bhutan, who will check to make sure that your tour is paid in full, including the visa fee. The Tourism Council of Bhutan will then issue us an approval letter, which we will then forward to you by email. You will need to print out this 2 page letter and keep it with you. You will show this visa approval letter when you check in for your flight to Paro or when you cross the border from India to Bhutan. Once you arrive at the Paro Airport, a visa for the duration of your organized tour will be stamped in your passport. Again, our full-time Bhutan staff at Himalaya Journey will take care of the visa approval letter for you. We will make getting to Bhutan very easy!
If you have any questions regarding traveling to Bhutan, please feel free to contact us. Even if you do not choose to have us arrange your journey to Bhutan, we are happy to answer any travel questions you have for free! Send your inquiries to us at: info@himalayajourney.com