Ladakh Travel Information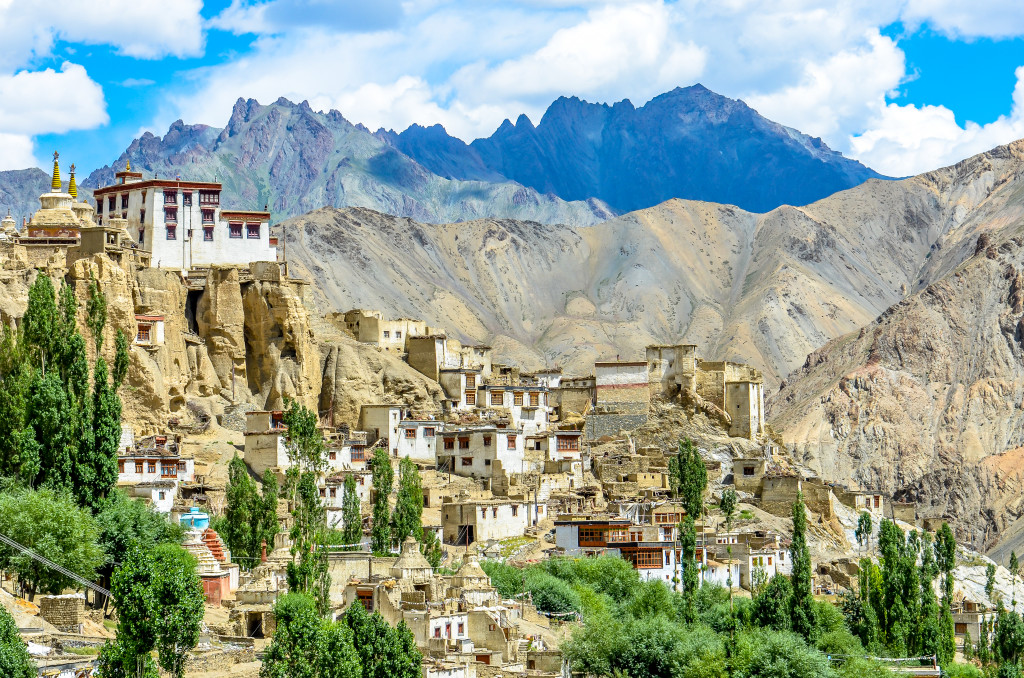 Updated September 2017: Ladakh, India is one of the most beautiful areas of the Himalaya. Read through this post for information on how to easily travel to and around Ladakh.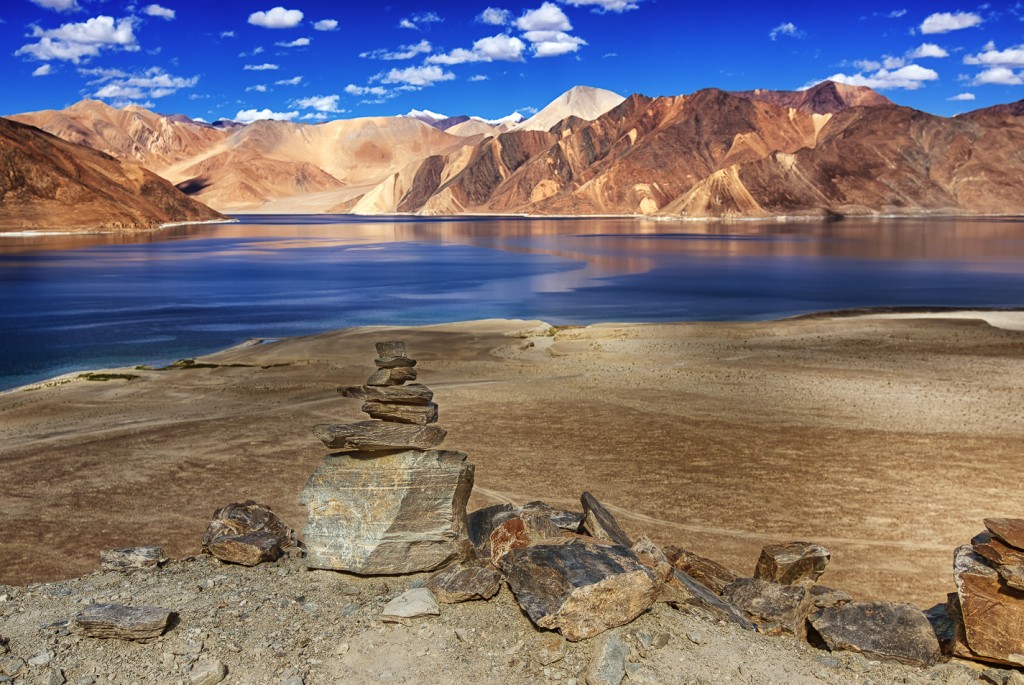 How to get to Ladakh, India
Ladakh is located in the western Himalayan region of Jammu and Kashmir in far northern India. Ladakh is bordered by Tibet to the east, Pakistan to the west, Xinjiang, China to the north and  Himachal Pradesh to the south. Ladakh, often referred to as "Little Tibet" is a stunning area with a very unique and preserved culture. It is one of our favorite regions of the Himalaya. It is filled with amazing Himalaya mountain views, stunning alpine lakes, amazing treks and some of the friendliest people. Not many travelers make it to this remote area. From 2011 to 2013, Ladakh averaged only about 38,000 foreign travelers per year with another 140,000 Indian tourists per year.
Ladakh is divided into 2 districts: Kargil and Leh. Kargil lies in the western section and is predominantly Muslim (with the exception of Zanskar), while Leh lies in the eastern section and is predominantly Buddhist. Ladakh was an independent kingdom for 900 years. To this day, Leh still looks and feels more like Tibet than India. Many dozens of Tibetan Buddhist monasteries are found across Leh and Zanskar. The town of Leh was once the capital of the Kingdom of Ladakh and now serves as the administrative seat of Ladakh.
There are 2 main ways of reaching Ladakh. The first (and easiest) is to fly. There are daily flights to Leh from Delhi. There are also weekly flights to/from Srinigar and to Jammu. The Leh airport is open all year round. Flying is the only way to reach Leh from mid autumn until late April/early May as the highway connecting Ladakh to Himachal Pradesh is blocked with snow from mid-autumn until mid-spring.
For the adventurous, you can take the bus or hire a jeep from Manali, Himachal Pradesh to Leh. The journey covers 479 kilometers and takes 2 days with a stop in Keylong for the night. Himalaya Journey can arrange a private journey taking multiple days while stopping at all of the main sites along the way. Another option is to take a bus from Srinigar to Leh, a journey of about 422 kilometers via Kargil. Buses take around 19 hours to cover the distance while private jeeps can do it straight-thru in around 14 or 15 hours. Again, the roads connecting Leh with both Srinigar and Manali close due for many months due to heavy snow beginning in mid autumn making the flight to Leh the ONLY option for getting to Ladakh during the long winter.
Visa for India
All foreign travelers need a visa to travel to India, except citizens of Nepal, Bhutan and Maldives. It will be your responsibility to get this visa yourself. Getting a tourism visa for India is now MUCH easier than in the past as now 113 countries, mostly those in North America, South America, Western Europe, Australia, Oceania and Eastern Asia, can now easily apply for an e-Tourist Visa online. This convenient visa allows you to enter at any of the 16 most frequently entered airports across the country. The visa price varies between $25 and $60 per person, depending on your nationality. The e-Tourist Visa should be applied for within 30 days of your planned arrival to India. When filling out the visa application, it is best to NOT list Ladakh or Jammu/Kashmir on your visa application. Doing so could give you problems. Simply list a couple of major cities in India and you will be fine. You are free to visit areas of India not listed on your visa application form. For more information on the e-Travel Visa and how to apply for it, go to the following site: India e-Tourist Visa
For those who are from countries that are not eligible for an e-Tourist Visa, you will need to apply for an Indian Tourist Visa at the Indian Embassy or Consulate that is nearest to you. For more information, please look at the following website: Visa for India
Travel Permits for Ladakh
Some areas of Ladakh require an Inner Line Permit that only a travel agency can arrange for you. These regions include Nubra Valley, Pangong Lake, the Upper Indus region and Tso Moriri Lake. The Himalaya Journey staff based in Leh can arrange these for you within one working day.
If you have any questions regarding how to get to Ladakh, India, please feel free to contact us. Even if you do not choose to have us arrange your journey in Ladakh, we are happy to answer any travel questions you have for free! Send your inquiries to us at: info@himalayajourney.com