Nepal Travel Information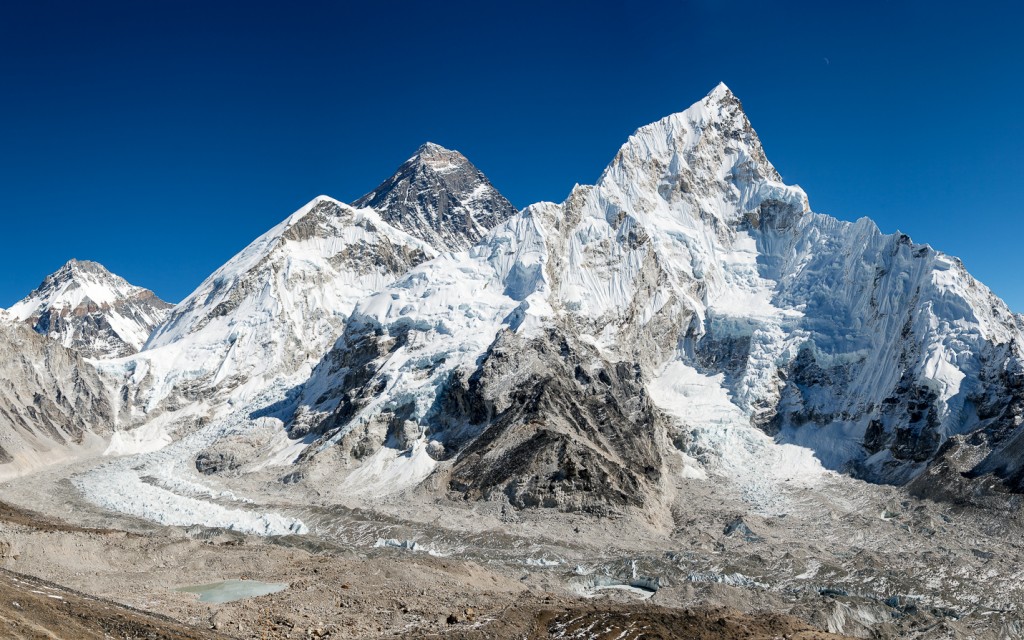 Updated September 2017: The country of Nepal has many of the best trekking routes in all of the Himalaya. In addition, the culture and hospitality in Nepal is equaling amazing! Read the following post for information on how to travel to Nepal.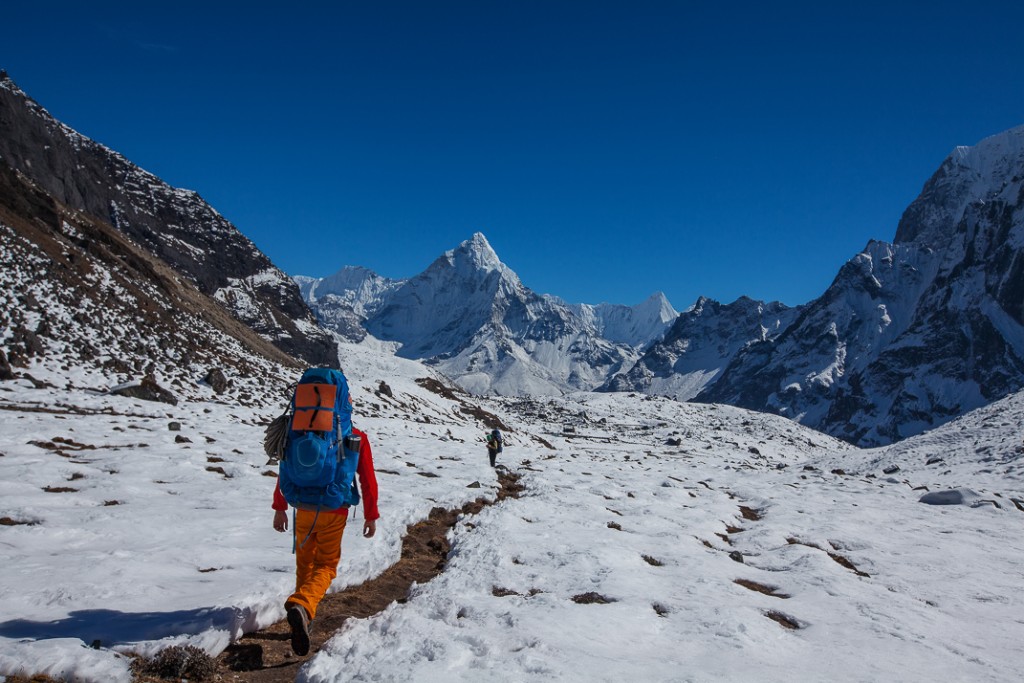 How to get to Nepal
Nepal is a small country located in the central Himalaya between Tibet (China) to the north and India to the west, south and east. Nepal is home to 8 of the world's 10 highest mountains and has more than 250 peaks that rise over 6000 meters (20,000 feet). Despite being quite poor, Nepal is one of the world's premier high-altitude climbing and trekking destinations.
Nepal is roughly 800 kilometers (500 miles) long from east to west and about 200 kilometers (125 miles) wide from north to south. Elevation in Nepal varies drastically in the 200 kilometers the country spans from north to south. The southern Terai region along the India border is less than 100 meters above sea-level, while Mt. Everest is the far north tops out at 8848 meters. Because of the drastic elevation change in such a short 200 kilometer distance, the climate in Nepal varies from tropical in the south to Arctic in the far north.
Flying to Nepal
Kathmandu has the only international airport in Nepal. Outside of Asia, there are no direct flights to Kathmandu. This means that all flights from North America, South America, Africa, Europe and Australia will have to first fly to a major city in Asia before continuing on to Kathmandu. From Europe and the east coasts of North and South America, most flights to Kathmandu will have a layover in either Delhi, Dubai or Abu Dhabi before going to Kathmandu. From the west coast of North America, many flights will require 2 stops before reaching Kathmandu. From Australia, most flights to Kathmandu will go via Kuala Lumour, Bangkok or Delhi.
There are direct flights to Kathmandu from many major cities in Asia including Delhi, Doha, Dubai, Dhaka, Kunming, Singapore, Mumbai, Bangkok, Lhasa, Abu Dhabi, Kuala Lumpur, Hong Kong and Muscat.
Overland From India to Nepal 
There are 5 overland border crossings from India to Nepal that are open to foreign travelers. Nearly all nationalities can get a visa on arrival at the entry ports into Nepal. These overland border crossings include the following:
Sunauli, India to Siddharthanagar, Nepal
Raxaul, India to Birgunj, Nepal
Naxalbari, India to Kakarbhitta, Nepal
Banbasa, India to Bhimdatta, Nepal
Bahraich, India to Nepalganj, Nepal
From each of these border crossings from India to Nepal, you can continue using public transportation to reach Kathmandu.
Overland from Tibet to Nepal
There are two overland border crossings from Tibet into Nepal. The first and most common is the overland border crossing from Kyirong, Tibet to Rasuwagadhi, Nepal. Most travelers take this route starting from the Tibetan capital of Lhasa and go overland through Central Tibet and the Tibet-side Mt. Everest Base Camp before finishing at Kathmandu going through the Kyirong border crossing. This border crossing was closed for 2 years, but reopened in August 2017.
The other overland border crossing from Tibet to Nepal is near the far western Tibet small town of Khojarnath. From Khojarnath, Tibet, you will continue 8 kilometers to the small border village of Sher where you can cross into Nepal as long as you have all the valid permits required for this region. From the Tibet-Nepal border here, it is a 5 or 6 day trek to Simikot, Nepal. From Simikot, you can fly to Kathmandu via Nepalganj.
All foreign travelers going overland from Tibet to Nepal MUST have a complete organized tour in order to travel in Tibet. For information on journeys in Tibet, please email us at: info@himalayajourney.com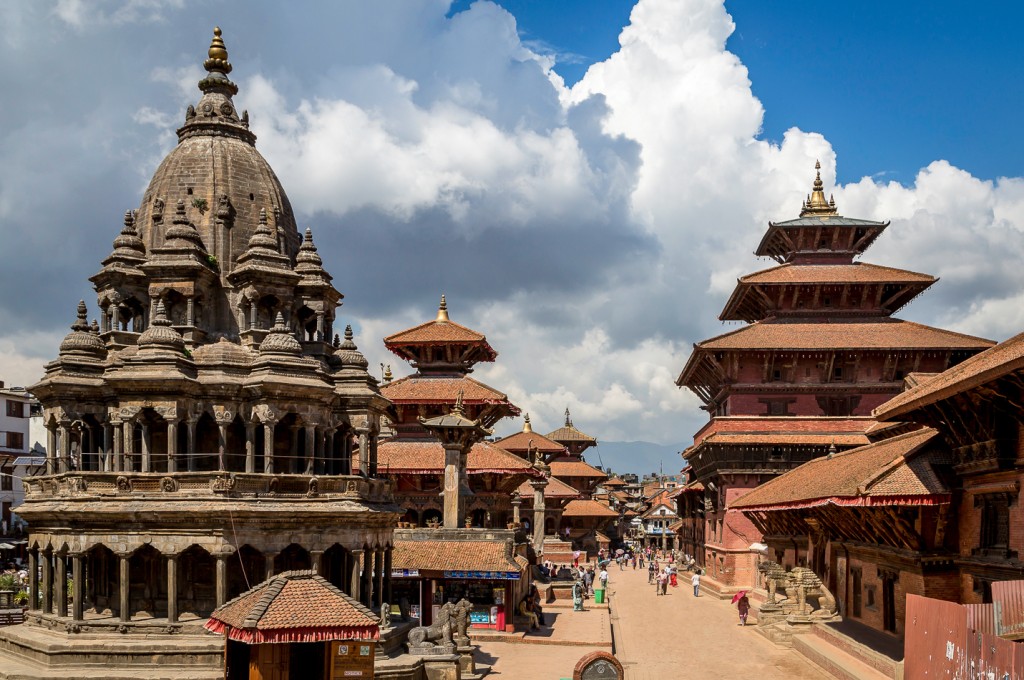 Visa for Nepal
For most travelers (except a handful of African nations as well as Iraq and Afghanistan) a Nepal visa can be obtained on arrival at one of the overland borders or at the Kathmandu Tribhuvan International Airport. The price of the visa is $25 for a 15 day visa, $40 for 30 days and $100 for 90 days. For overland border crossings into Nepal, make sure you have at least a couple of passport photos for the visa application. At the Tribhuvan International Airport in Kathmandu, you no longer need passport photos as there is now a computer where you can scan your passport instead.
Trekking Permits for Nepal
Nearly all Himalayan treks in Nepal require people to have permits, including a  Trekkers' Information Management System (TIMS) card as well as other permits such as national park or conservation permits. You do not want to be caught without the proper permits in Nepal. For everyone organizing a trek through Himalaya Journey, we will obtain all required permits for you. For a list of permit prices for specific treks in Nepal, go to the following link: Trekkers' Information Management System Permits
If you have any questions regarding how to get to Nepal, please feel free to contact us. Even if you do not choose to have us arrange your journey or trek in Nepal, we are happy to answer any travel questions you have for free! Send your inquiries to us at: info@himalayajourney.com