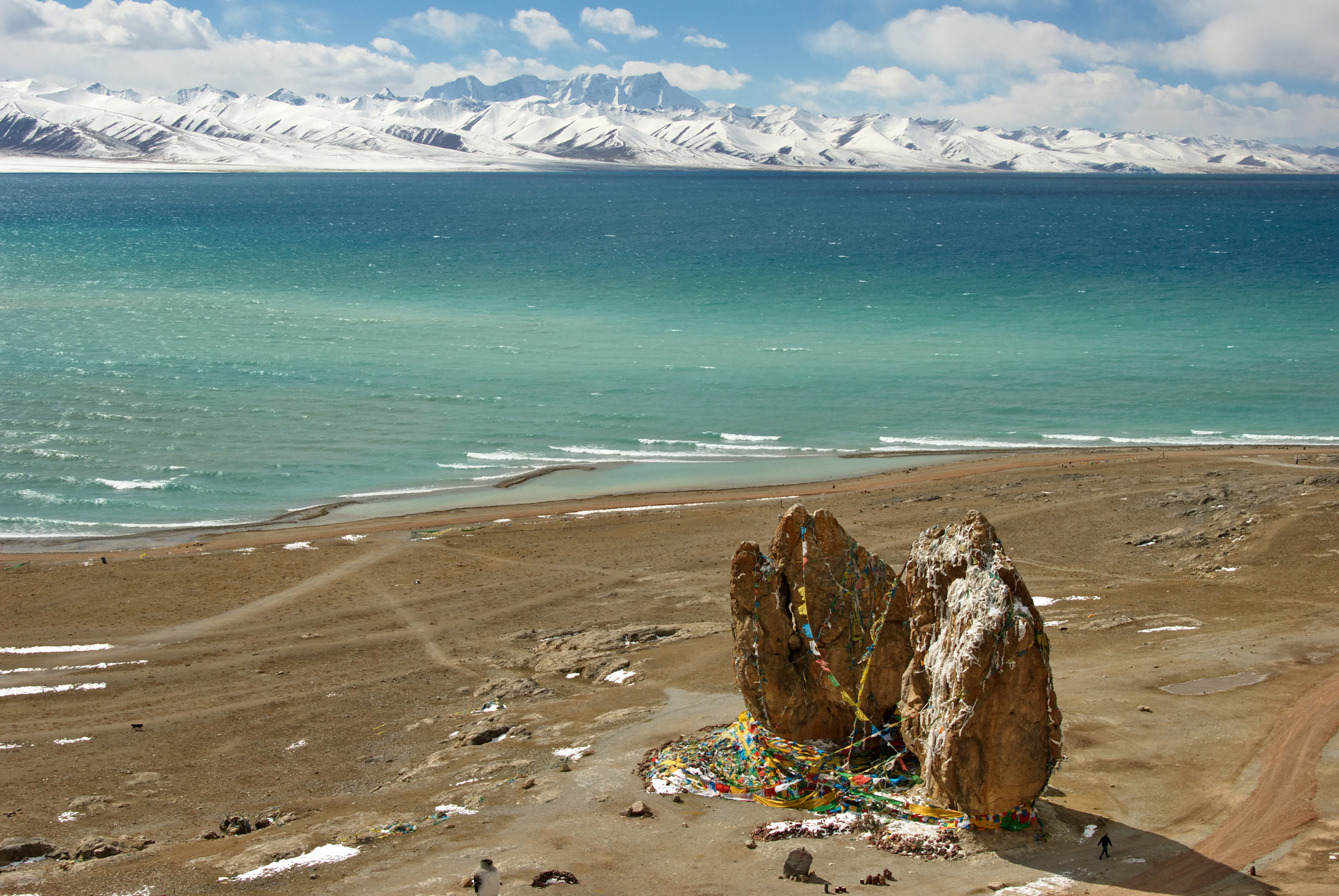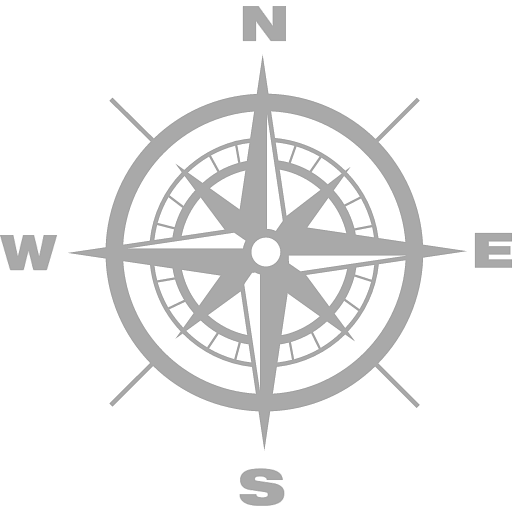 Click here for a Brief Itinerary
Book this tour now
Lhasa—Yamdrok Lake—Gyantse—Shigatse—Nam Tso Lake
The Central Tibet—Nam Tso Lake Journey will start in the holy Buddhist city of Lhasa, home to Tibet's most famous and important monasteries and temples. You will spend 3 days exploring Lhasa including the Potala Palace, Jokhang Temple, Barkhor Square, Sera Monastery and Drepung Monastery. After your time in Lhasa, you will make the scenic drive over the 4700+ meter mountain pass of Kamba La to the turquoise-colored lake of Yamdrok Tso. The backdrop of Yamdrok is a stunning 7191 meter peak named Nojin Kangtsang. 
From Yamdrok Lake, you will continue on to the amazing Karo La Glacier. You will get up close to this glacier, which is located on the back side of Mt. Nojin Kangtsang. Next, you will arrive in Gyantse, a pleasant small Tibetan town full of culture and history. The next day, you will make the short drive from Gyantse to Shigatse, Tibet's second largest city, while stopping at some traditional farming villages. in Shigatse, you will explore Tashi Lhunpo, the large Buddhist monastery in central Tibet. From Shigatse, you will cross over the stunning Nyenchen Tanglha Range to Nam Tso, Tibet's largest lake. You will spend the day soaking in the amazing views of the lake and the nearby snow-covered peaks. The last full day of your journey will lead you back to Lhasa. For more information, please send an email to: info@himalayajourney.com
Day 1: Lhasa  Elevation: 3600 meters
Arrive in Lhasa. When you arrive to Lhasa, you will be met by your guide and transported to your hotel. You can spend the afternoon wandering around the Barkhor, Tibet's ancient market area that surrounds Jokhang Temple. Each day thousands of Buddhist pilgrims make their way around this sacred temple.
Day 2: Lhasa
You will explore the Jokhang, the holiest Buddhist temple in the Himalaya's. Founded nearly 1400 years ago, Jokhang Temple houses the most sacred statue of Buddha. You will work your way through this fascinating temple alongside Buddhist pilgrims from the faraway regions of Tibet. The sound of pilgrims chanting mantras fills the air as does the smell of yak butter candle offerings. In the afternoon, you will go to the 600 year old Sera, one of Tibet's largest Buddhist monasteries. Each weekday afternoon starting at 3pm, monks engage in Buddhist philosophy debates, which are fun to photograph.
Day 3: Lhasa
You will start the day by exploring the Potala Palace, Tibet's most iconic building. Towering above Lhasa with more than 1000 rooms, the Potala Palace served as the winter residence of the Dalai Lama's for hundreds of years. After lunch, you will go to Drepung, another of Tibet's huge monastic complexes. The pilgrimage circuit around Drepung takes about an hour or so and offers spectacular views.
Day 4: Lhasa—Yamdrok Lake—Karo La Glacier—Gyantse  Distance: 260kms  Elevation: 3980m
After breakfast, you will hit the road and begin the next part of your Tibet adventure. From Lhasa, you will drive along the scenic Kyi Chu River Valley and then ascend to the top of the 4794 meter Kamba La Pass, which has a breathtaking view of Yamdrok Lake and 7191 meter Mt. Nojin Kangtsang. You will then descend and drive along the lakeshore before making your way back up to the Karo La, a beautiful glacier that comes down almost to the roadside. In the late afternoon, you will arrive in Gyantse.
Day 5: Gyantse Pelkhor Monastery—Shigatse—Tashi Lhunpo Monastery  Distance: 95kms  Elevation: 3840m
You will begin by exploring Pelkhor Chode Monastery and the Kumbum Stupa, the largest Buddhist pagoda in Tibet. This beautiful monastery lies within a walled complex in the Gyantse Old Town. A short hike to the top of the wall offers an excellent panoramic view of the monastery, town and the snow-covered mountains in the distance. Afterwards, you will make the short drive to Shigatse, Tibet's second largest city. Along the way from Gyantse to Shigatse, you can stop at a couple of interesting farming villages to experience traditional Tibetan farming culture. In Shigatse, you will visit the huge monastery of Tashi Lhunpo. The excellent pilgrimage route around the monastery takes about 2 hours to hike and has fantastic views.
Day 6: Shigatse—Shogu La Pass—Damxung  Distance: 325kms  Elevation: 4290m
After breakfast, you will depart Shigatse and begin the journey to Nam Tso, Tibet's largest and arguably most beautiful lake. You will take the scenic road over the Shogu La Pass, which crosses over the Nyenchen Tanglha Mountain Range. During certain times of years, nomad Tibetans can be found in the area with their yak herds. You will stay the night in the small town of Damxung, the closest town to Nam Tso Lake.
Day 7: Damxung to Nam Tso Lake  Distance: 65kms  Elevation: 4718m
In the mid morning, you will make the short drive to Nam Tso, Tibet's largest lake. For Tibetans, this is one of the most sacred lakes in Tibet. You will stay in a basic guesthouse near the lake shore and near the small Buddhist temple of Tashi Do. You can spend the rest of the day walking along the lake shore or walking the 3.5 kilometer pilgrimage circuit around Tashi Do temple. 
Day 8: Nam Tso Lake—Lhasa  Distance: 225kms   Elevation: 3600m
The last full day of your Tibet journey will lead you from Nam Tso back to the Tibetan capital of Lhasa. You will arrive back to Lhasa with plenty of time to do some last minute souvenir shopping and walk around the holy Jokhang Temple one more time.
Day 9: Depart Lhasa
In the morning, you will be transferred to the Lhasa airport and depart Tibet.
All of our travel routes are built with altitude acclimatization in mind to reduce the risks of altitude-related illness. Contact us today to begin arranging your journey from Lhasa to Everest Base Camp! Send your inquiries to: info@himalayajourney.com
9 Day Central Tibet and Nam Tso Lake Journey
The Central Tibet—Nam Tso Lake Journey can be done anytime from April through the end of October. The best time of year for good mountain views is mid April through early June and again from mid September through October.
We can arrange this journey for groups of 2 to 10 travelers. Price is discounted for groups of 4 people or more. Contact us for the price for this journey at: info@himalayajourney.com
Included in the price:
All accommodations (based on double occupancy)
Breakfast each morning in Tibet
Welcome dinner in Lhasa
All ground transportation in Tibet
All entrance fees for the itinerary listed
All Tibet travel permits
Local Tibetan guide fees
Meals and accommodations for your driver and guide
Lhasa Airport or train station pick up and drop-off
Not included in the price:
Passport and Chinese Visa fees
International airfare to/from Lhasa, Tibet
Lunch and dinner
Travel vaccinations
Insurance (travel, medical, etc)
Souvenirs or personal items such as laundry, snacks, alcohol drinks, etc
Photography fees inside temples and monasteries
Gratuities to the Tibetan guide and driver
Travel Gear: Upon joining, each participant will be sent a list of required and recommended gear for this journey that they will be responsible for.
Accommodations: In Lhasa, Gyantse and Shigatse, you will be staying in comfortable and pleasant 3 or 4 Star Tibetan-owned hotels. Hotel upgrades available in Lhasa upon request. Only very basic guesthouses with shared bathrooms are available at Nam Tso Lake.
Meals: Breakfast is included in the price for each morning you are in Tibet. Lunch and dinner are not included in the price.
Eligibility: Participants must be in good health and be able to spend each day walking around towns, villages and monasteries. Though you will be doing a lot of walking each day, no trekking is required. Most of this tour will take place in mountainous terrain between 3600 meters and 4800 meters (11,800 feet to 15,745 feet) above sea level. You will spend 3 nights in Lhasa for altitude acclimatization before going above 3600 meters. Ascent will be slow and gradual along the way from Lhasa through Central Tibet to Nam Tso Lake.
Responsible Tourism: Himalaya Journey is foreign-owned, but Tibetan staffed. All of our guides and drivers are local Tibetans who have been working in tourism for many years. It is a top priority for us to support as many Tibetan-owned businesses as possible. During this tour, all of the hotels you will be staying at in Tibet are locally-owned. The preservation of the culture of Tibet, as well as the protection of the environment of Tibet, are extremely important to us. In fact, when we are not out leading and arranging journeys across Tibet, we are working with local Tibetans in numerous eco-tourism and conservation projects.
For more about who we are, why we exist and why ethical/responsible tourism is so important to us, please read through the following link: Why Use Us?