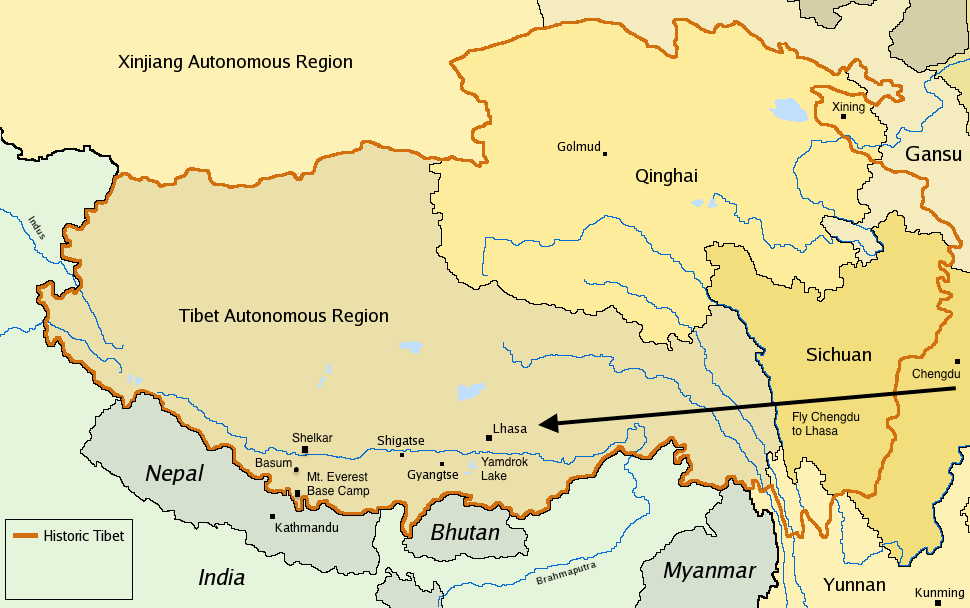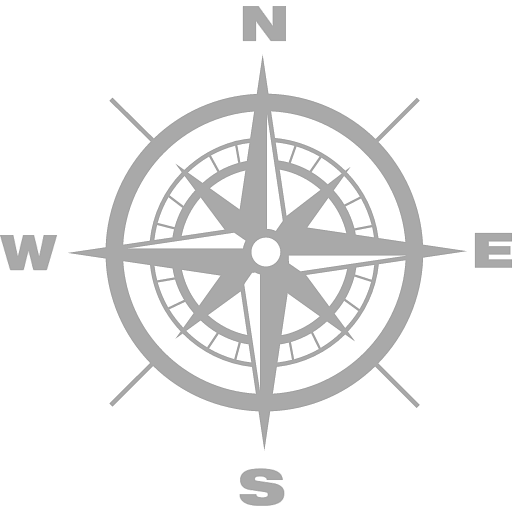 Click here for a Brief Itinerary
Book this tour now
SOLD OUT!
The overland route connecting Lhasa, Tibet with Everest's North Face Base Camp is one of the most beautiful and amazing land routes in Asia. Covering a distance of 1000 kilometers / 620 miles, this journey will take us from the modern Tibetan capital of Lhasa to pristine high altitude lakes, rivers, glaciers, farming valleys and through the Himalaya's to Everest Base Camp. At Everest Base Camp, we will get up close and personal with the world's highest peak. We will be visiting the most famous and picturesque monasteries and temples and will spend 12 days experiencing and photographing the uniqueness of Tibetan culture. Join us on the Roof of the World for the adventure of a lifetime! To join this amazing journey, email me at: thelandofsnows@gmail.com.
Here is the itinerary we will be following:
17 April
All participants must arrive in Chengdu, China by 3pm on 17 April. Himalaya Journey will give you detailed instructions on how to easily get to the hotel we will be staying at. We will eat dinner together during a time of meet and greet at a centrally located restaurant near our hotel. In Chengdu, we will be staying at the Fraser Suites.
18 April
In the morning, we will fly to Lhasa and arrive in the late morning/early afternoon. The Tibetan capital sits at 3590 meters and is the cultural and spiritual heart of Tibet. After getting situated in a modern, centrally located hotel, we will explore and photograph the center of the Old Tibetan Quarter in the heart of Lhasa. The Barkhor is the main shopping market for local Tibetans. It is one of the most interesting markets in all of Asia and is an excellent place to photograph modern Tibetan culture. In Lhasa we will stay at the Kyichu Hotel, which is located within walking distance of the Barkhor.
19 April
After breakfast, we will spend the morning going through the Jokhang, Tibet's holiest and most famous temple. Each day, thousands of Tibetan Buddhist pilgrims work their way through this nearly 1400 year old temple. We will also explore Tsamkhung Nunnery, one of the largest nunneries in the Lhasa area. In the afternoon, we will photograph the Buddhist philosophy debates at Sera, one of Tibet's largest monasteries. The monk debates will be a major highlight during your time in Tibet.
20 April
We will start the day by exploring Tibet's most iconic building, the Potala Palace. Towering above Lhasa with more than 1000 rooms, the Potala Palace served as the winter residence of the Dalai Lama's for hundreds of years. After this, we will explore Ramoche Temple and more of the Old Tibetan Quarter of Lhasa.
21 April
In the morning, we will depart from Lhasa and drive to Gyantse via Yamdrok Lake. Yamdrok Lake, during clear weather, is a brilliant turquoise color and is one of the 4 main holy lakes in Tibetan Buddhism. The huge, glaciated 7191 meter Mt. Nojin Kangtsang forms the backdrop of the lake. The lake sits at an elevation of 4441 meters above sea level. Along the way to Gyantse, we will stop by the glaciers of Mt. Nojin Kangtsang at the Karo La Pass, which come down almost to the highway. Gyantse is a small, but modern Tibetan town, that lies at 4025 meters. We will be photographing the Pelkor Chode Monastery as well as the Gyantse Kumbum, the highest stupa (Buddhist pagoda) in Tibet. The drive from Lhasa to Gyantse covers 260 kms (162 miles). In Gyantse, we will stay at the Yeti Hotel.
22 April
After breakfast, we will photograph the 600 year old Pelkor Chode Monastery. This beautiful monastery lies within a walled complex in the Gyantse Old Town. The short hike to the top of the wall gives an excellent panorama view of the monastery, town and the high plateau in the distance. After lunch, we will depart Gyantse and drive to Shigatse, elevation 3840 meters. The distance from Gyantse to Shigatse is 95 kilometers (60 miles). In Shigatse we will stay at the Gesar Hotel.
23 April
Shigatse is home to Tashilhunpo Monastery and its 600+ monks. This monastery, one of the largest in Tibet, is the seat of the Panchen Lama, the second most important lama in Tibetan Buddhism. We will walk around the pilgrim route that goes up and around the famous monastery as well as explore inside the huge monastery complex. In the afternoon, we will explore the walking street and markets in the Old Town.
24 April
We will depart from Shigatse in the morning and drive 305 kilometers (190 miles) to the small village of Basum going through small farming villages. Along the way, we will cross the Gyatso La Pass, which rises above 5000 meters and the Pang La pass, which rises to 5050 meters. From the Pang La pass, you get a sweeping view of the Himalaya's where you can see 5 of the worlds highest mountains, including Mt. Everest. Basum is a small Tibetan village only 40 kilometers (25 miles) from Everest Base Camp. We will stay with a local Tibetan family in their traditional-style home. The elevation of Basum is 4270 meters.
25 April
In the early morning, we will drive 40 kilometers (25 miles) from Basum to Everest's North Face Base Camp. Along the way, we will stop at the the beautiful Rongphu Monastery, the highest monastery in the world at nearly 5000 meters. The small monastery has an amazing view of Everest. We will explore and photograph this region, getting excellent pictures of the world's highest mountain. After spending several hours in the Everest Base Camp region, we will drive 100 kilometers (62 miles) to the small town of Shegar where we will stay the night at the Snowlands Hotel.
26 April
This day we will leave Shegar after breakfast and begin the journey back to Lhasa. We will stop at a couple of farming villages along the way to photograph traditional farming culture. We will arrive in Shigatse in the mid afternoon and stay at the Gesar Hotel. The distance from Shegar to Shigatse is 230 kilometers (145 miles).
27 April
After breakfast, we will return to Lhasa. We will arrive in Lhasa with enough time to stroll through the Old Tibetan Quarter a few more times. The distance from Shigatse to Lhasa is 260 kilometers (162 miles). In Lhasa we will stay at the Kyichu Hotel.
28 April
In the morning, we will transfer you to the airport to depart from Tibet.
Dates: April 17—28, 2016   LHASA to EVEREST BASE CAMP
The cost per person is $3299. Participants are responsible for their own travel arrangements to Chengdu, but we will take care of just about everything else after that! Send us an email at thelandofsnows@gmail.com to apply for this tour or for any questions you may have. 
Included in the price:
One-way airfare from Chengdu to Lhasa
All accommodations (based on double occupancy; single room supplement available)
All meals from evening of 17 April to morning of 28 April
All drinking water
All ground transportation in Tibet
All entrance fees
All Tibet travel permits
Local Tibetan guide fees
Chengdu Airport transfer on 18 April
Lhasa Airport transfer on 28 April
Not included in the price:
Passport and Chinese Visa fees
International airfare to/from Chengdu, China
Airfare departing Lhasa
Travel vaccinations
Insurance (travel, medical, etc)
Souvenirs or personal items such as laundry, excess baggage fees, snacks, alcohol drinks, etc
Photography fees inside temples and monasteries
Gratuities to the Tibetan guide and driver
Each participant will be sent a list of required and recommended gear for the tour that they will be responsible for. A suggested packing list will be sent to participants upon registration and acceptance.
Accommodations: In Chengdu, we will be staying in a highly rated 4 Star international-chain hotel. In Lhasa, Gyantse and Shigatse, we will be staying in pleasant 3 and 4 Star Tibetan-owned hotels. Hotels in other areas of Tibet will be the best available. They will be clean and comfortable with private bathrooms and showers. In the village of Basum, near Everest Base Camp, we will stay in a traditional style Tibetan home, which will be very simple. All hotels, except for those in the Everest Region, should have internet access.
Meals: For this tour, we will be eating a variety of Western, Chinese, Tibetan and Nepali food. If you have any food allergies or dietary restrictions, please let us know so we can plan accordingly.
Eligibility: Participants must be in good health and be able to spend each day walking around towns, villages and monasteries while carrying their own equipment. Though we will be doing a lot of walking each day, no trekking is required. Most of this tour will take place in mountainous terrain between 3600 meters and 5200 meters (11,800 feet to 17,000 feet) above sea level. We will spend 1 night in Chengdu and 3 nights in Lhasa for altitude acclimatization before going above 3600 meters. Ascent will be slow and gradual with the highest sleeping elevation being at 4300 meters (14,100 feet). For safety and comfort reasons, we will not be sleeping at Everest Base Camp. This tour is not recommended for those who have severe asthma or who have had problems with high elevation in the past.
This is a cultural and photography. Any level of photographer (or non-photographer) is welcome to join and no specific camera gear is required. Unfortunately, people holding a Norwegian passport are unable to join this tour due to government restrictions that are beyond our control.
Responsible Tourism: Himalaya Journey is foreign-owned, but Tibetan staffed. All of our guides and drivers are local Tibetans who have been working in tourism for many years. It is a top priority for us to support as many Tibetan-owned businesses as possible. During this tour, all of the hotels we will be staying at in Tibet are locally-owned, as are all of the restaurants we will be going to. The preservation of the culture of Tibet, as well as the protection of the environment of Tibet, are extremely important to us. In fact, when we are not out leading journeys across Tibet, we are working with local Tibetans in numerous eco-tourism and conservation projects.
Jamin "Lobsang" York has lived full-time on the Tibetan Plateau for nearly 14 years working in education, community development and tourism. In addition to traveling over 350,000 kilometers overland across Tibet, Jamin has led and arranged hundreds of tours across Tibet and the Himalayan regions of Ladakh (India) and Nepal. Jamin's expert knowledge on Tibetan culture, history and religion has been put to use for The Discovery Channel, Animal Planet, BBC, Frommer's Travel Guides, Fodor's Guidebooks, DK Eyewitness Travel and Lonely Planet Guidebooks. Jamin will be giving detailed lectures on Tibetan culture and history throughout this journey.
Jamin is the owner of Himalaya Journey and serves as the lead guide on  professionally-led journeys through Tibet, India, Bhutan and Nepal. His goal is to help clients understand, appreciate, and respect the people and cultures they photograph.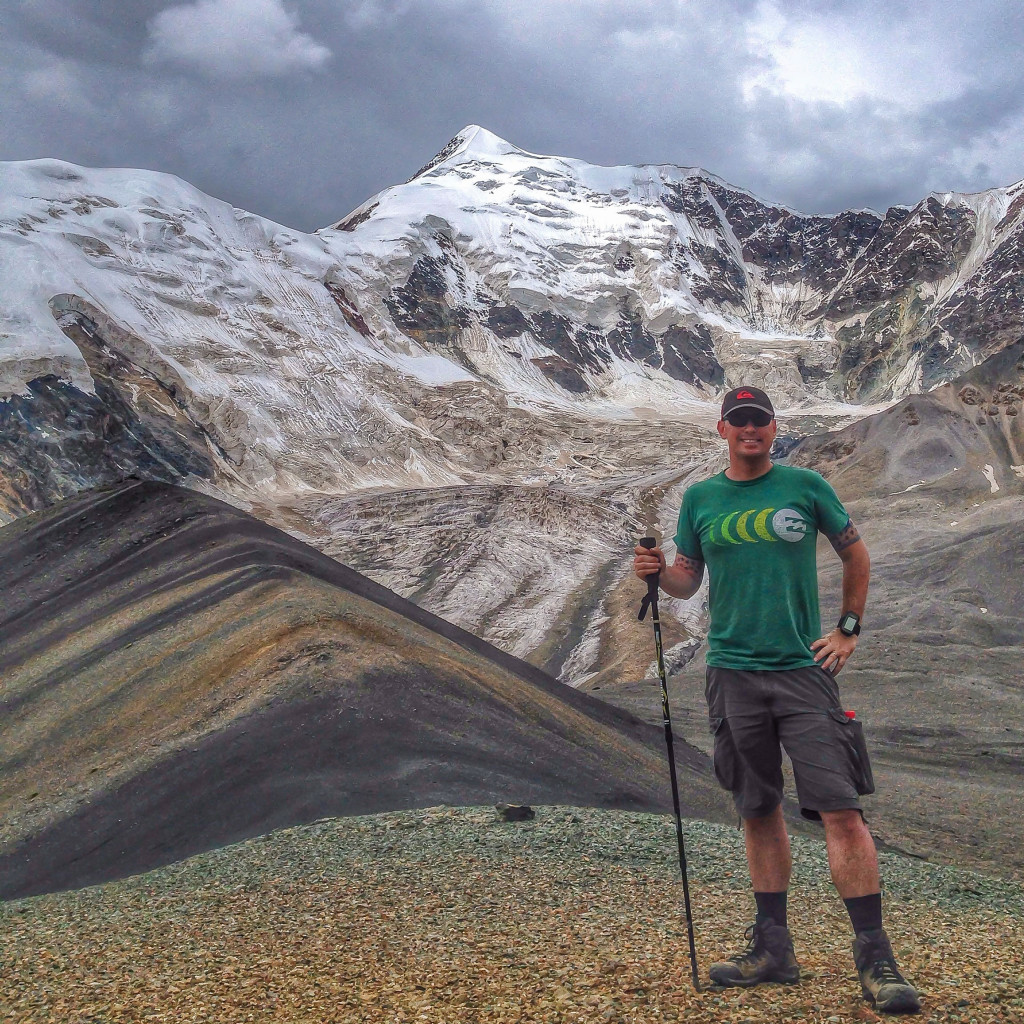 Having visited almost all of Asia over the years, Tibet was for me the 'last frontier' and I found that I had pretty much left the best till last. And I reckon that with Himalaya Journey (Jamin, his offsider Ben and local guide Jampa), I travelled with the best! Firstly, Jamin's travel planning and attention to detail was exemplary, ensuring not a single snag on the whole trip. Secondly, with all three being long-time Tibetan residents, their knowledge of the Tibetan people, their culture, customs, history, religion etc was second to none, and was often recounted in a most entertaining way. Finally, they were just fun people to be around and made the whole trip most enjoyable. Thanks guys, and good luck with your future endeavours!
Neil—Australia—October 2015
Just like for many, a trip to Tibet is a once-in-a-lifetime experience for me. I had saved money for sometime, thinking that I would make sure I go with the experienced group leader who knows Tibet well. When I came across Jamin's website, I was immediately captivated. The trip offered was a combination of the things I wanted. So my sister and I signed up for the trip for Spring 2015.
Being someone who lives in Jakarta, practically a city only a few meters above sea level with hot weather all year long, I prepared myself to face Tibetan spring weather and the worst during acclimatisation. I found drinking a lot of water (and I mean a lot!)  and resting whenever I needed to helped in the acclimatisation process. So, whenever Jamin reminded you to drink water, please do! And…Tibetan spring sometimes felt like full on winter for me! Luckily I brought enough warm clothes with me. 
Apart from following the itinerary, I truly appreciate the impromptu stops at additional nice spots we saw on the way, whenever possible. When we couldn't follow our itinerary (due to earthquake in Nepal), Jamin always offered alternatives and made sure our safety is top priority.
Jamin is also very knowledgeable about Tibet. It is very interesting to learn about Tibetan culture from the eye of non-Tibetan who has lived in Tibet for so long. I also appreciate that Jamin deliberately chose to work together with Tibetan guides and driver, we stayed at Tibetan-run hotels and had our meals at Tibetan restaurants. The encounter with the locals made such a difference that the trip did not feel like 'photo-click-then-go-to-next-spot' kind of group trip for me. All my expectations checked – above and beyond. I definitely recommend to join Jamin and his team for your tour in Tibet.
Mia—Indonesia—April 2015
Jamin—Thank you, thank you, thank you! You have really made my trip to Tibet truly unforgettable and I already can't wait to return to explore more of it. Thank you for your limitless patience in answering all my pesky questions about Tibet and for your enthusiasm and passion for Tibet and its people....that was truly inspiring to see. I can't wait to tell more people to come to this beautiful land to see it for themselves.
Swetha—India—April 2015
My trip to Tibet was a long time in the making, but I finally got there. Oh what a wonderful experience it was. Snow blizzards, earthquakes but most of all, we did it. I went with two of my lovely friends from Perth. We had loads of fun. And we have taken away so many humbling experiences from our time there. The people of Tibet were very warm and open. Their dedication towards Buddhism was astounding. Our experience would not have been possible without the hard drive and determination of our tour leader (Jamin) and guide and interpreter (Champa) and let's not forget our driver. We were in Tibet in the time of the terrible earthquake in Nepal and Tibet. This could of caused lots of issues, but Jamin and team were determined to get us to our destination. And against the odds we made it to within 2km of base camp. Couldn't go all the ways as the area was closed due to earthquake. I recommend this trip, it's a trip of a life time.You get to meet great people and see breathtaking views.
Kelly—Australia—April 2015
The day before we were scheduled to set off to Mount Everest area, the devastating earthquake took place in Nepal which affected the border areas of Tibet. With very limited news about the situation in Tibet, we were clouded with uncertainty and worries whether we should / could go ahead with our itinerary to the Mount Everest base camp. Thanks to Jamin's relentless efforts to reach out to all his contacts to confirm the safety and the access of the routes, our group managed to see the magnificent Mount Everest as planned.
During the whole journey, we very much enjoyed the stories Jamin shared with us based on his vast knowledge of Tibetan history, life and culture. He is basically a Tibetan himself having spent 10+ years on the Tibetan plateau. We especially admire the business philosophy of Himalaya Journey which supports and partners with Tibetan-owned business in all the tour arrangement including accommodation, meals, guides and drivers.
 Our Tibetan guide, Jampa, was always enthusiastic in explaining to us the history and stories of the sight-seeing places we visited and always very caring for each of us. She is a very amiable person and the bond that she formed with all of us in the group and also with our Tibetan driver Gyentse was unforgettable.
Our Tibet trip in April 2015 was truly a once-in-lifetime experience. We were so glad and lucky to have found Jamin's blog "Land of Snows" and learnt about this cultural photography tour. We would never do this trip differently!
June and Josse—Hong Kong and The Netherlands—April 2015
Jamin is a wealth of knowledge when it comes to Tibetan history, culture, and religion. What I appreciate most is his objective perspective. Throughout the journey Jamin is very attentive and addressed any unforeseen issues very carefully and professionally. At the end of the trip everyone became friends and it was very sad to see it come to an end. I could not have asked for a better companion and guide.
Isaac—USA—April 2014
I was researching about traveling in Tibet 2 years ago, and stumbled onto Jamin's blog "The Land of Snows". Since then I decided to participate in this year's  "Overland Journey – Lhasa, Tibet to Everest Base Camp (EBC)". From the moment we met Jamin at Xining Airport, I was impressed by how attentive he is to all of us tour participants. Jamin clearly understands until we "sea-level folks" are acclimated to the high altitude, it wasn't going to be an easy trip.
The tour was 12 days' travel, overland round trip between Lhasa and EBC. Very quickly we knew we were in for a fantastic journey, which took us from Tibetan cities to monasteries, from farming villages to glacial mountain passes. With his knowledge of Tibetan culture, Jamin was the prefect companion capable to give us full understanding of life on the high plateau. Furthermore, Jamin's choice of food and lodging fittingly brought our patronage to Tibetan owned businesses. We were glad for this arrangement.
You see, I have always considered Tibet to be much more than a beautiful place: The Tibetans' incredible manifestation of faith; Enduring immense hardship for reincarnation into a better life; Their compassion toward all living creatures, are qualities we should endear but overlooked. It takes more than a tour guide to reveal what lies behind what we were staring at. Throughout the trip, accompanied by snow-capped mountains, I began to see how much Jamin must love Tibet. Perhaps realizing this inevitability, was the most rewarding in our journey with him.
Edison — USA/Hong Kong — April 2014
Jamin provided us with a such an amazing, perhaps "once-in-a-lifetime" experience that will not soon be forgotten. From yak thukpa to drives through glacial valleys to Everest Base Camp, every moment brought with it a new sensation and truly created a breathtaking experience of Tibet. These guys were thoughtful, considerate, professional, and took such great care of us along the way. I couldn't count how many times we heard the three questions: "how are you feeling today?", "how'd you sleep last night?", or "do you need bottled water?" At high altitudes, these questions can be life saving, and Jamin and his staff made certain to check in on us throughout the duration of our trip… even when they themselves weren't feeling 100%. If anyone felt ill or uncomfortable, they simply took care of it. Bottom line: I wouldn't go to Tibet with any other folks, folks. The expertise on the area, the choice of accommodations and food, the willingness to help when needed, and the overall friendliness of these gentlemen made the trip. Thank you again, guys, and maybe I'll see you next year!
Nicole—USA—April 2011
You have taken the time and put significant effort to make it memorable. I look at the images I have taken, not a day to day basis, but as a total experience and I can only say that it was a unique and wonderful two weeks. You have picked great guides; Tashi and Wussar (our local Tibetan guides) are two great individuals, proud of their Tibetan heritage, knowledgeable, and with a great heart. No one can argue with Jamin's vast understanding and knowledge of Tibet. Jamin's love of Tibet is so obvious and admirable. I think that it is important to note that all of you saved no effort to make it a great trip and I want to thank you from the bottom of my heart. I believe your approach and attitude positively affected the group in its formation and the overall friendly environment. One "small" request – can you add some greenery to the plateau's desert? All the best and thanks again!
Ruti—Israel—April 2011