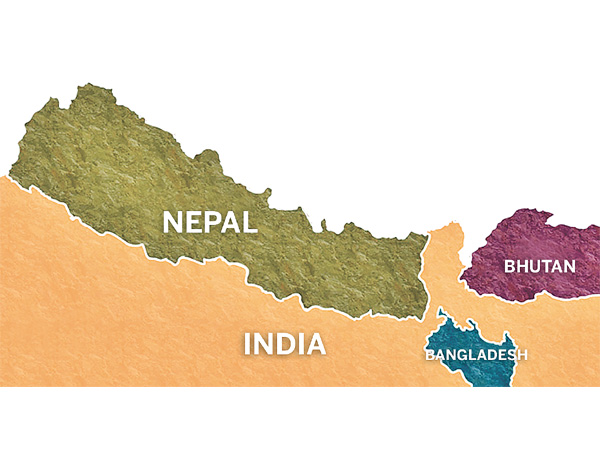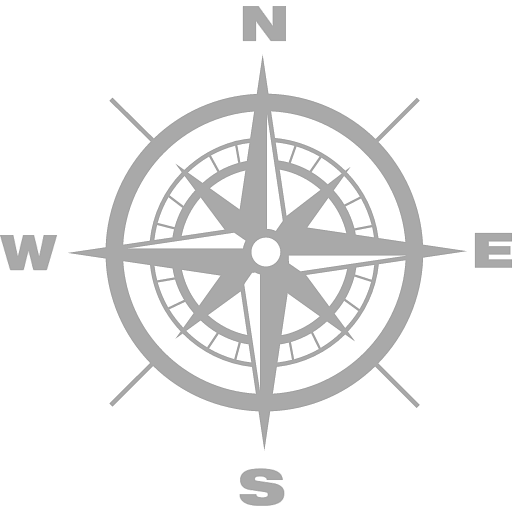 Click here for a Brief Itinerary
Book this tour now
Nepal and Bhutan Journey
This 15 day Nepal and Bhutan journey will take you through both Nepal and Bhutan, two of the most fascinating Himalayan countries! You will begin by exploring the city of Kathmandu and the surrounding valley. You will visit Boudha, the largest Buddhist stupa (pagoda) in Asia as well as Pashupatinath, one of the Hindu world's most sacred temples. You will then explore the well-preserved ancient city of Bhaktapur before spending a couple of nights in the beautiful lakeside town of Pokhara, with its awesome Himalaya views!
From Kathmandu, you will fly to Paro, Bhutan and spend 6 days exploring one of the world's most mysterious countries! In Paro, you will explore the beautiful Paro Dzong as well as the famous monastery of Taktsang or Tiger's Nest. You will then travel to the Bhutan capital town of Thimphu, one of the smallest capital cities in the world. In Thimphu, you will visit all the main sites including the Trashi Choe Dzong, the huge Statue of Buddha Sakyamuni and the National Memorial Chorten (stupa). Your next destination is the serene and stunning Gangtey Valley. This valley offers all kinds of hiking opportunities and in the months of November and December you can see the famous black-necked cranes.
From Gangtey Valley, you will then return to Thimphu and fly out of Paro your last morning in Bhutan. You will take the stunning mountain flight from Paro back to Kathmandu where you will have one final day. You will then be transported to the Kathmandu airport on the morning of the 15th day. For more information, please send an email to: info@himalayajourney.com
Nepal and Bhutan Journey
Day 1: Arrive to Kathmandu, Nepal
Once you arrive in Kathmandu, you will be met by your local guide and driver and escorted to your hotel. You can spend the rest of the day exploring Durbar Square in the central part of Kathmandu. 
Day 2: Pashupatinath Temple and Boudhanath Stupa
After breakfast, you will begin your day by exploring Pashupatinath, one of the most revered Hindu temples on earth and a UNESCO World Heritage Site. Each day Hindu devotees come to this temple, located along the Bagmati River. Afterwards, you will go to Boudhanath, home to the largest Buddhist stupa (pagoda) in the Himalaya. This "little Tibet" area has a couple of small Buddhist monasteries to go through as well as many great shops to wander in. 
Day 3: Swayambhunath Temple and Kathmandu Durbar Square
This day you will explore another UNESCO World Heritage site at Swayambhunath Temple, also known as the "Monkey Temple". The temple rises high above Kathmandu and is one of the memorable experiences you will have in Nepal. Local people come to the temple each day to walk and pray around the main stupa (pagoda). From Swayambhunath, you will then explore Durbar Square. This is where the kings of old used to be crowned and ruled from. This fascinating area is filled with beautiful traditional architecture and is the heart of the Kathmandu Old Town.
Day 4: Bhaktapur  
This day, you will make the short drive across the Kathmandu Valley to Bhaktapur, Nepal's most well preserved ancient city. Bhaktapur is a great place to just wander around and experience traditional Newari life. The Newari people are the indigenous people of the Kathmandu Valley. Bhaktapur's cobble-stone streets combined with its stunning traditional architecture, temples and statues make for a very fun day! You will stay the night at the centrally located guesthouse near the old town.
Day 5: Kathmandu to Pokhara
The fifth day of your journey will take you 200 kilometers west of Kathmandu to the beautiful lakeside town of Pokhara. Pokhara is Nepal's second largest city and lies beside Phewa Lake. During clear weather, the views from the lake offer a stunning view of the snow-covered Himalayas. For many, Pokhara is the main highlight of a journey to Nepal.
Day 6: Pokhara
In the very early morning, you will drive up to Sarangkot to watch the sunrise on the nearby Himalayas. During clear weather, the view is spectacular! Later in the day, you will explore the lakeside of Pokhara and then go to the World Peace Pagoda to watch the sunset.
Day 7: Pokhara to Kathmandu
After breakfast, you will return to Kathmandu along the scenic Prithvi Highway. In Kathamndu, you will have time to wander around the tourist district of Thamel, which is a good place to pick up some souvenirs. 
Day 8: Fly from Kathmandu, Nepal to Paro, Bhutan
In the afternoon, you will fly from Kathmandu to Paro and begin the Bhutan portion of your Himalaya Journey. After checking into your hotel in Paro, you will explore the ruins of Drukgyel Dzong, which was built in 1649. From near the Dzong, the 7314 meter mountain of Jhomolhari can be seen in clear weather. Afterwards, you will explore Kyichu Lhakang, one of Bhutan's most beautiful temples. It was built in the year 659.
Day 9: Taktsang Monastery, Satsam Stupa and Rimpung Dzong
This day, you will start early by exploring Taktsang Monastery, Bhutan's most iconic building. This beautiful monastery is perched on a sheer rock cliff that drops some 900 meters below. The main temple is reached by a pleasant 2 hour scenic hike. Next, you will explore the impressive Paro Dzong, built in the 15th century. In the late afternoon, you will make the short drive to Thimphu.
Day 10: Thimphu
You will spend this day exploring Thimphu, the capital and largest city in Bhutan. You will visit the National Museum as well as the serene Trashi Chhoe Dzong. This dzong serves as the seat of the national government. In the afternoon, you will go to the National Memorial Stupa, which was built in 1974 as a memorial to Bhutan's 3rd king. Each day, local people go to the stupa to spin Buddhist prayer wheels and for daily devotions. 
Day 11: Chimi Lhakang and Punakha Dzong
After breakfast, you will drive up to the Dochula Pass, elevation 3140 meters. From the pass during the clear weather, you can see Mt. Gangkhar Puensum, which rises to 7570 meters as well as a sweeping view of the eastern Himalaya. At the pass there are also 108 stupas (pagodas) along with the Druk Wangyal Temple. Your next destination is Punakha Dzong, which was finished being built in 1638. This dzong (fortress) served as the administrative center of Bhutan until 1955. It is the second largest dzong in all of Bhutan and is regarded as one of the most majestic buildings in the country.
Day 12: Gangte Monastery and Phobjikha Valley
This day you will visit Gangte Monastery. The monastery is located on a forested hill overlooking the Phobjikha Valley below. The monastery complex was founded in 1613. The Phobjikha Valley lies at 2900 meters (9500 feet) and is one of the most scenic places in Bhutan. This valley offers excellent day hiking through picturesque villages.
Day 13: Folk Heritage Museum and Cheri Monastery
Your last full day in Bhutan will take you to the Folk Heritage Museum in Thimphu where you can learn more about rural Bhutanese life. The next destination is the 15th century monastery of Cheri, located 15 kilometers outside of Thimphu. In the evening, you will drive to Paro, where the international airport is located. 
Day 14: Fly from Paro, Bhutan to Kathmandu, Nepal
After breakfast you will fly from Paro back to Kathmandu, Nepal. You will arrive in the afternoon with enough time to stroll through the interesting markets of Kathmandu one last time.
Day 15: Depart Nepal
In the morning you will be transferred to the Kathmandu Airport. 
15 Day Nepal and Bhutan Journey
The 15 day Nepal and Bhutan Journey can be done year round. The high season months are generally dry allowing for good mountain views. The high season months are March, April, May and again from September, October and November. During the summer low season months of June, July and August, there is considerable rain almost every day. The winter low season months of December, January and February are generally clear and dry, but can be a little cold in higher elevation areas of Bhutan. With a warm jacket, the winter months can be an excellent time to visit Nepal and Bhutan!
Note: High Season months are March, April, May, September, October and November
Note: Low Season months are January, February, June, July, August and December
For a price quotation on this journey, email us at: info@himalayajourney.com
Included in the price:
All accommodations (based on double occupancy)
Breakfast each morning in Nepal
All meals while in Bhutan
All ground transportation in Nepal and Bhutan
All entrance fees for the itinerary listed
Local Nepali  and Bhutanese guide fees
Visa fee for Bhutan
Kathmandu Airport pickup and drop-off
Paro, Bhutan airport pickup and drop-off 
Not included in the price:
Passport or Nepal Visa fees
International airfare to/from Kathmandu, Nepal
International airfare to/from Paro, Bhutan
Lunch and dinner in Nepal (all meals are included in Bhutan)
Travel vaccinations
Insurance (travel, medical, etc)
Souvenirs or personal items such as laundry, snacks, alcohol drinks, etc
Photography fees inside temples and monasteries
Gratuities to the Nepali and Bhutanese guide and driver
Travel Gear: Upon joining, each participant will be sent a list of required and recommended gear for this journey that they will be responsible for.
Accommodations: You will stay 5 nights in Kathmandu in a pleasant, highly rated boutique-style hotel. In Bhaktapur and Pokhara, you will stay in clean and comfortable locally owned hotels that are highly rated on Trip Advisor. All hotels will have internet, hot water and international breakfast. For the 6 nights in Bhutan, you will stay in locally-rated 3 Star hotels that are all clean and comfortable.
Meals: Breakfast is included in the price for each morning you are in Nepal but, lunch and dinner are not included while in Nepal. In Bhutan ALL meals are included in the price.
Eligibility: Participants must be in good health and be able to spend each day walking around towns, villages and monasteries. No long distance trekking is required for this journey. 
Responsible Tourism: Himalaya Journey is foreign-owned, but staffed by local people in Nepal ad Bhutan. All of our guides and drivers are local Nepalis and Bhutanese who have been working in tourism for many years. It is a top priority for us to support as many locally-owned businesses as possible. During this tour, all of the hotels you will be staying at are locally-owned. The preservation of the culture of Nepal and Bhutan, as well as the protection of the environment, are extremely important to us. In fact, when we are not out leading and arranging journeys across the Himalaya, we are working with locals in numerous eco-tourism and conservation projects.