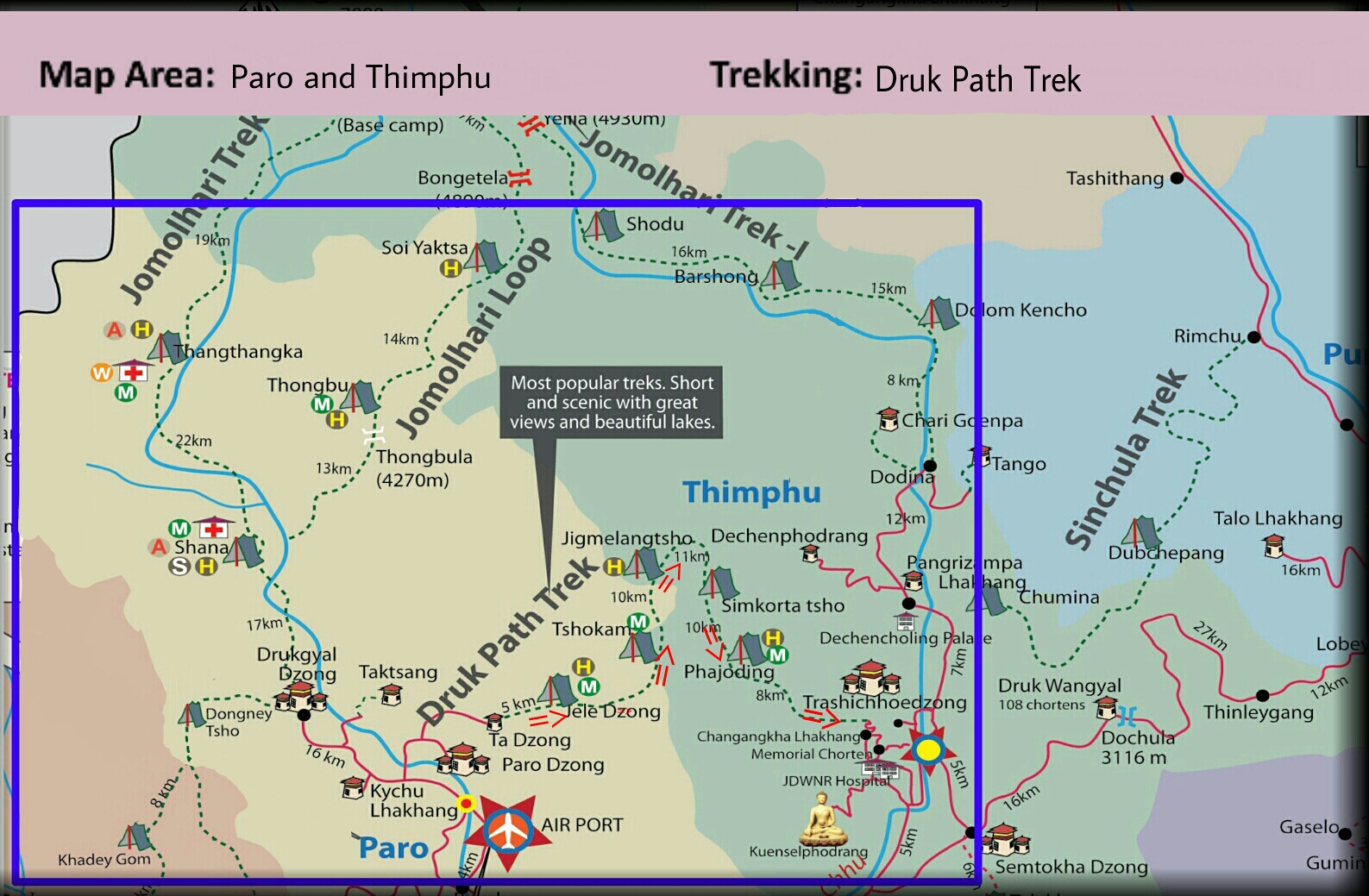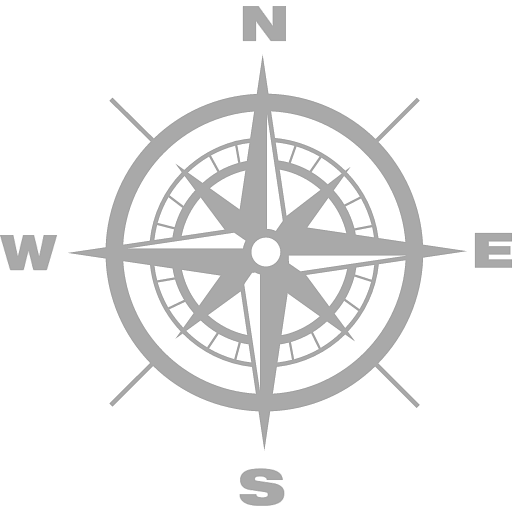 Click here for a Brief Itinerary
Book this tour now
Bhutan Druk Path Trek
Bhutan is a small land-locked country in the eastern region of the Himalaya. The "Land of the Thunder Dragon" is one of the planet's most fascinating countries and is one of the true Shangri La's! This 7 night, 8 day journey will take you all across Western Bhutan. You will start by flying to Paro, Bhutan's only international airport. The flight to Paro should give you some awesome views of the glacier-covered Himalaya Mountains. In Paro, you will explore the beautiful Paro Dzong as well as the famous monastery of Taktsang or Tiger's Nest.
On the 3rd day of your journey, you will begin the famous Druk Path Trek, which connects Paro with Thimphu, the capital of Bhutan. This fantastic 5 day trek will take you through beautiful alpine forests covered in heavy moss as well as to small herding villages, isolated monasteries and Jimilang Tsho Lake. If the weather is clear, you will see good views of the Bhutan Himalayas in places along the way. This trek will be fully supported with a trekking guide, a cook and pack animals so that your load is light and you can really enjoy the environment.
After your trek, you will explore the capital of Thimphu before going west to the stunning region of Punakha where you will visit the famous Punakha Dzong (fortress). From Punakha, you will return to Thimphu for one last night before flying out of Paro the next day. For more information, please send an email to: info@himalayajourney.com
Day 1: Arrive to Paro, Bhutan  Elevation: 2280 meters
Your first day will have you arriving at the international airport in Paro, Bhutan. You will spend the afternoon exploring the beautiful Paro Dzong as well as the Druk Choeding temple. Afterwards, you can spend some time walking the streets of the quaint town of Paro.
Day 2: Around Paro—Taktsang (Tiger's Nest) Monastery—Kyichu Lhakang
In the early morning, you will begin by making the pleasant 2 or 3 hour hike to the famous Taktsang or Tiger's Nest Monastery. Along the way, you will get excellent views of one of the most iconic monastery's in the Himalaya. Afterwards, you will wander around the ruins of the ancient Drukgyel Dzong, which was built in 1649. On the way back to Paro, you will then visit Kyichu Lhakang, one of Bhutan's oldest and most beautiful Buddhist temples. 
Day 3: Trek from Paro to Jili Dzong  Distance: 10 kilometers  Time: 4 hours
Today you will begin the Druk Path Trek. You will start in Paro above the National Museum and trek a total of 10 kilometers over 4 (or so) hours. You will camp near the 15th century Jili Dzong at an altitude of 3350 meters. 
Day 4: Trek from Jili Dzong to Jangchu Lakha  Distance: 10kms  Time: 4–5 hours
From Jili Dzong, the second day of the trek will take you a further 10 kilometers to the yak pasture of Jangchu Lakha, elevation 3760 meters. After leaving Jili Dzong, you will cross through some rhododendrons  and then climb up to a viewpoint overlooking the Paro valley. In clear weather, there is a view of the snow-covered Himalaya in the distance. The trek today will take 4 to 5 hours.
Day 5: Trek from Jangchu Lakha to Jimilang Lake Distance: 14kms  Time: 6–7 hours
The third day of the Druk Path Trek will take you to the small, but beautiful lake of Jimilang Tsho, elevation 3885 meters. This section of the trek will have you traversing through meadows and rhododendrons and offer you another view of Mt. Jomolhari, if the weather is clear. You will camp at the far end of the lake.
Day 6: Trek from Jimilang Lake to Simkotra Lake  Distance: 11kms  Time: 4–5 hours
Todays trek will lead you from Jimilang Lake up to a high pass at nearly 4050 meters overlooking another small lake called Janye Tsho. You will then set up camp near the lake of Simkotra. Total trekking time will be 4 to 5 hours.
Day 7: Trek from Simkotra to Thimphu  Distance: 14kms  Time: 6–7 hours
The last day of the Druk Path Trek will lead you to Thimphu, the capital of Bhutan. You will reach the highest point of the entire trek today when you cross the Labana La Pass, elevation 4235 meters. You will then begin descending while passing by views of the Himalaya (in clear weather). In the later afternoon, you will arrive to your hotel in Thimphu tired, but extreemly proud of your accomplishment of completing the Druk Path Trek!
Day 8: Thimphu  Elevation: 2320 meters
You will spend this day exploring Thimphu. Despite being a world capital, you can easily walk from one end of town to the other in less than half an hour! This pleasant town has several key sites to explore. The first place you will go to is located far above the town of Thimphu. The huge statue of Buddha Sakyamuni sits on a mountainside overlooking Thimphu. Next, you will explore Trashi Choe Dzong (fortress), which lies along the banks of the Wang Chhu River. You will also go to the National Memorial Chorten (stupa), which was built to honor the 3rd king of Bhutan in 1974. Each day, local Bhutanese come here to pray, meditate and spin Buddhist prayer wheels.
Day 9: Thimphu—Punakha Distance: 76 kilometers  Elevation: 1250m
This day, you will drive east to Punakha. Along the way, you will cross over the 3140 meter pass of Do Chu La. If the weather is clear, you will be rewarded with a stunning panoramic view of the snow-covered Himalayas. In 2005, 108 chortens (stupas) were built to commemorate Bhutanese soldiers who perished. From the Dochu La, you will descend to the relatively low elevation region of Punakha. You will visit the 15th century Chimi Lhakang as well as Punakha Dzong. The dzong in Punakha is regarded as the most beautiful in Bhutan. 
Day 10: Punakha—Thimphu Distance 76kms  Elevation: 2320m
Your last full day in Bhutan will lead you back to Thimphu. You will arrive back to the capital with plenty of time to stroll the streets and pick up any last minute souvenirs you might want.
Day 11: Thimphu—Paro International Airport
In the morning, you will return to Paro to catch your international flight leaving Bhutan.
Bhutan Druk Path Trek
The best months to do the Druk Path Trek are March, April, May, October, November and the first half of December. The trek should not be done during the monsoon months of June, July and August or during the winter months from mid December through the end of February.
Costs for the Druk Path Trek are:
1 person: $3399
2 people: $3299 per person
3 people: $2799 per person
4 people: $2799 per person
5 people: $2649 per person
Included in the price:
All accommodations (based on double occupancy)
Tents and sleeping mats
All meals
Trekking cook
Pack animals for the trek
All ground transportation in Bhutan
All entrance fees for the itinerary listed
Bhutan Visa
Bhutan Tourism Development Fee
Local Bhutan guide fees
Paro Airport pick up and drop off
Not included in the price:
Passport fees
International airfare to/from Paro, Bhutan
Travel vaccinations
Insurance (travel, medical, etc)
Souvenirs or personal items such as laundry, snacks, alcohol or soft drinks, etc
Photography fees inside temples and monasteries
Gratuities to the Bhutanese guide and driver
Travel Gear: Upon joining, each participant will be sent a list of required and recommended gear for this journey that they will be responsible for.
Accommodations: Accommodations in Western Bhutan are quite comfortable and clean, but are quite basic compared to international standards. Most hotels along this itinerary are locally rated as 3 Stars and offer private bathrooms, hot water for showering, clean bedding and electricity. Central heating is not available in most hotels, however in autumn and winter months electric heaters are provided. During the trek, you will be camping in good quality tents with sleeping mats.
Meals: All meals are included in the price of this journey. Most meals while in Paro, Thimphu and Punakha are buffet-style serving Bhutanese and Indian dishes. During the 5 day Druk Path Trek, you will have a cook with you who will be preparing all meals. Please let us know if you have any special dietary restrictions.
Eligibility: Participants must be in good health and be able to spend each day walking around towns, villages and monasteries as well as spending 5 full days trekking in mountainous terrain. There will be pack animals to carry your backpack, so you only need to carry a small daypack. Most of this tour will take place in mountainous terrain between 2300 meters and 4235 meters (7500 feet to 13,900 feet) above sea level. 
Responsible Tourism: Himalaya Journey is foreign-owned, but staffed with local Bhutanese in Bhutan. All of our guides and drivers are local Bhutanese who have been working in tourism for many years. The preservation of the culture of Bhutan, as well as the protection of the environment of the Himalaya, are extremely important to us. In fact, when we are not out leading and arranging journeys across Bhutan and other areas of the Himalaya, we are working with local Himalayan people in numerous eco-tourism and conservation projects.