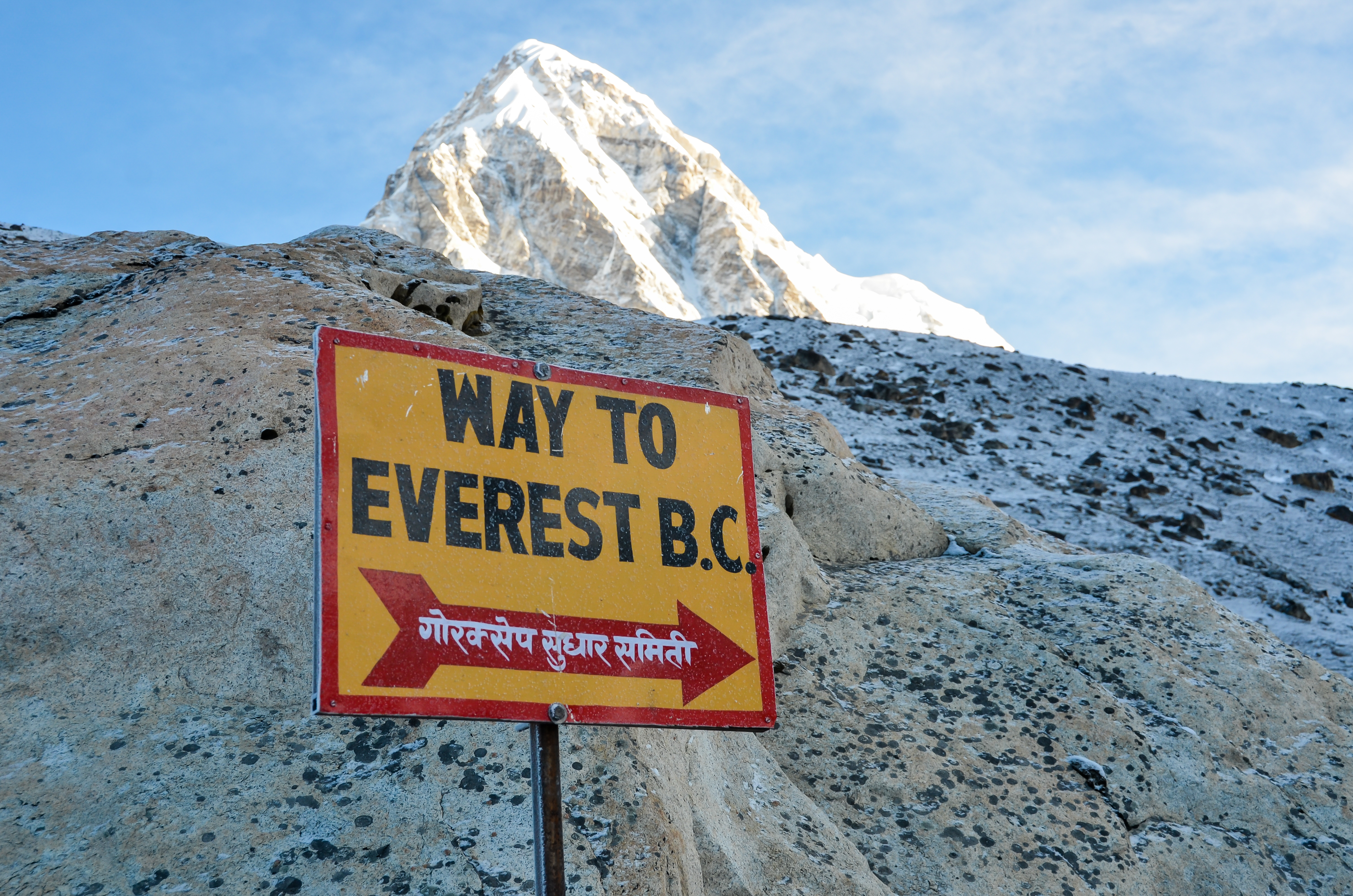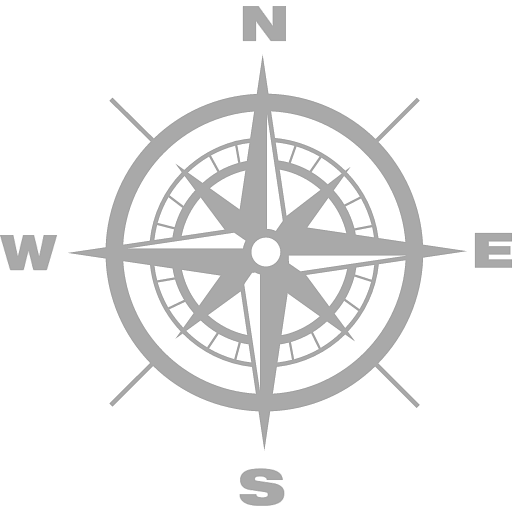 Click here for a Brief Itinerary
Book this tour now
Nepal's Everest Base Camp Trek
Contact us today to arrange an epic trek to Everest Base Camp: info@himalayajourney.com
Mt Everest is the highest and most iconic peak on the planet. And, the Everest Base Camp Trek is regarded as one of the best on the planet! This 16 day trek in Nepal will allow you to get up close to the world's highest mountain and take you through beautiful Sherpa villages in the Khumbu Valley of Nepal and allow you to see stunning views of many other amazing peaks, including Ama Dablam, Nuptse, Lhotse, Changtse, Pumori and more.
The journey will start in the Nepal capital city of Kathmandu. You will stay 2 nights at the beautiful and highly rated Aryatara Hotel. Your second day in Kathmandu, you will explore the beautiful ancient city of Bhaktapur, located less than an hour from downtown. This well-preserved UNESCO site is a great place for photographers and those wanting to experience traditional Nepali culture. Afterwards, you will have time to explore Thamel District where you can purchase any last minute items you need for your trek.
The third day of the journey, you will be transported to the Kathmandu Tribhuvan Airport where you will take the short 40 minute flight to Lukla, the starting point of the trek. This short flight offers stunning views of the Himalaya Mountains! You will then spend the next 12 days trekking through the Himalaya Mountains with a professional Sherpa guide going all the way up to Everest Base Camp! You will then spend one last night at the Aryatara Hotel in Kathmandu before the conclusion of your journey. Contact us today to join one of our amazing treks to Everest!
Everest Base Camp Trek Itinerary
Day 1: Arrive to Kathmandu, Nepal
You will be met at the airport and transported to your centrally-located hotel.
Day 2: Bhaktapur and Thamel
After breakfast, you will  make the short drive across the Kathmandu Valley to Bhaktapur, Nepal's most well preserved ancient city and UNESCO site. Bhaktapur's cobble-stone streets combined with its stunning traditional architecture, temples and statues make for a fascinating time. In the afternoon, you will meet with trek manager Ashok Shahi and your expert trekking guide who will go over the trek with you and assist you with getting any last minute supplies you need for your upcoming trek.
Day 3: Fly to Lukla. Trek from Lukla to Phakding
Distance: 8 kilometers / 5 miles
Time: 3 to 3½ hours
Elevation: 2610 meters / 9383 feet
Difficulty: Easy
In the morning, you will be transferred to the Kathmandu Airport where you will take the short, but highly scenic flight to Lukla, the starting point of the trek. In Lukla, elevation 2800 meters / 9186 feet, you will meet up with your porters and hit the trail! This section of the trek is quite easy as you will gently descend nearly 200 meters over the first 2 hours of the trek before reaching relatively flat ground the final hour or so until you reach Phakding (elevation 2610m / 9383 ft). Along the way, you will get good views of Kusum Kangru, elevation 6367 meters, one of the more challenging of Nepal's trekking peaks.
Day 4: Trek from Phakding to Namche Bazaar
Distance: 11.5 kilometers / 7.2 miles
Time: 5 to 6 hours
Elevation: 3440 meters / 11,286 feet
Difficulty: Moderate to difficult
This day you will set out for the main Sherpa village of Namche Bazaar, elevation 3440 meters. You will pass through several picturesque Sherpa villages as well as alpine forests that give way to the glacier-fed Dudh Kosi River. You will also get a good view of Thamserku, a 6608 meter peak that lies just east of Namche Bazaar. The first section of the trek is easy to moderate with about 300 meters of gradual elevation gain the first 2 or 3 hours. The final section of this days trek can be quite demanding as you gain nearly 630 meters of elevation in a relatively short distance. It is well worth it though, as Namche has spectacular mountain views, good guesthouses and excellent food (we recommend the coffee and pastries!!).
Day 5: Acclimatization day in Namche Bazaar. Trek to Khumjung and back to Namche
Distance: 7 kilometers / 4.4 miles
Time: 3½ to 4 hours
Elevation: 3970m / 13,024 ft in Khumjung (though we will be returning to Namche to sleep)
Difficulty: Moderate
You will spend a second day in Namche as your body continues to acclimatize to higher elevation. Namche is the largest Sherpa community in the Khumbu Himalaya and is a great place to explore. There are numerous cafe's serving excellent coffee, donuts and pastries as well as trekking supplies in case you need something. For those who want to do a short trek, your Sherpa guide will take you up to the village of Khumjung, where you can get awesome views of Everest, Ama Dablam, Lhotse, Nuptse and many other giant peaks. The trek is relatively steep going up, but all downhill on the return to Namche Bazaar.
Day 6: Trek from Namche Bazaar to Tengboche
Distance: 9.4 kilometers / 5.9 miles
Time: 4 to 4½ hours
Elevation: 3860 meters / 12,664 feet
Difficulty: Moderate to difficult
The trail today will take you to Tengboche, going through the highly scenic Dudh Kosi River Valley. The first stage of the trek this day is gently descending through rhododendron forests until you reach the village of Phunki Thenga. From this point, the trail then begins to start ascending quite steeply for the next 2 to 2½ hours up to Tengboche. At Tengboche you can visit the monastery there, which is the largest in the Khumbu region.
Day 7: Trek from Tengboche to Dingboche
Distance: 9.1 kilometers / 5.7 miles
Time: 5 to 6 hours
Elevation: 4410 meters / 14,469 feet
Difficulty: Moderate
As you trek closer and closer to Everest, you are rewarded with better panoramic views of the Himalaya. Today's views along the trek are spectacular as you will Everest, Ama Dablam, Island Peak and Lhotse along the way. Dingboche is a pleasant village and is actually the highest village along the trek that is inhabited year round. Ama Dablam, elevation 6812 meters, rises above the village making for fantastic photography opportunities.
Day 8: Rest and acclimatization day in Dingboche
At the halfway point of your trek, you will take a much needed rest and acclimatization day in Dingboche, elevation 4410m / 14,469 feet. The village of Dingboche is very pleasant and offers awesome mountain views. Dingboche has a few internet bars as well as good bakeries and cafes. It's a pretty nice lace to spend the day! For those who want, you can take a short hike up to the ridge above Dingboche for even better views of the nearby mountains.
Day 9: Trek from Dingboche to Lobuche
Distance: 8 kilometers / 5 miles
Time: 4½ to 5 hours
Elevation: 4940 meters / 16,207 feet
Difficulty: Moderate
The trek today will follow along the moraine of the famous Khumbu Glacier to the small village of Lobuche, elevation 4940m / 16,207 feet. Outstanding views of Ama Dablam will be with you much of the day. Past the village of Duglha, you will come to the main memorial in the Everest Region for climbers who have perished. Closer to Lobuche, a clear view of Pumo Ri, elevation 7161m, comes into view. Most of the route this day is gradually ascending and not overly difficult.
Day 10: Trek from Lobuche to Gorak Shep, Everest Base Camp and back to Gorak Shep
Distance: 11.5 kilometers / 7.2 miles
Time: 5 to 6 hours
Elevation: Everest BC 5364 meters / 17,600 feet. Gorak Shep: 5164 meters / 16,942 feet
Difficulty: Moderate
Today, you set off for Everest Base Camp! From Lobuche, you will set off for Gorak Shep, the last and highest settlement in the Everest Region. The views, as expected, are phenomenal! You will follow the lateral moraine of the Khumbu Glacier up to Gorak Shep, elevation 5164 meters / 16,942 feet. The trek from Lobuche to Gorak Shep will take 2½ to 3 hours. When you arrive to Gorak Shep, you can take a short rest and get some hot tea at your guesthouse. After your rest, you will continue up to Everest Base Camp, which is another 2 hours up the moraine. At base camp, you can't actually see Everest as it is hidden behind Nuptse and other massive peaks, but don't worry! The views are still amazing and you will get an amazing view of Everest tomorrow from Kala Patthar. After spending some time at Everest Base Camp gazing out to the famous Khumbu Icefall, you will return to Gorak Shep for the night.
Day 11: Trek from Gorak Shep to Kala Patthar to Lobuche
Distance: 8.4 kilometers / 5.3 miles
Time: 4½ to 6 hours
Elevation: Kala Patthar 5545 meters / 18,192 feet. Lobuche: 4940 meters / 16,207 feet
Difficulty: Moderate to difficult
In the early morning, you will set off for Kala Patthar, the big hill located next to Gorak Shep. The hike to the top of Kala Patthar, elecation 5545 meters / 18,192 feet is tough, but well worth it! From the top, you will be rewarded with one of the most epic views on the planet! You will see not only Everest, but Lhotse, Nuptse, Changtse, Pumo Ri, Lingtren and more. It simply does not get any better than this! After soaking up the views from Kala Patthar, you will begin descending back to Lobuche.
Day 12: Trek from Lobuche to Pangboche
Distance: 16 kilometers / 10 miles
Time: 5½ to 6½ hours
Elevation: 3985 meters / 13,074 feet
Difficulty: Moderate
From Lobuche, you will descend down to Pangboche while passing through more stunning panoramic mountain views. In Pangboche, you can visit the Pangboche Monastery, the oldest monastery in the Khumbu Region at over 300 years old. The trail today is nearly all descending.
Day 13: Trek from Pangboche to Namche Bazaar
Distance: 12.5 kilometers / 7.8 miles
Time: 4 to 5 hours
Elevation: 3440 meters / 11,286 feet
Difficulty: Moderate
You will continue descending this day to Namche Bazaar. After spending the previous 8 days in the Upper Khumbu Region, Namche will seem like a big city! You can spend the afternoon relaxing and resting in Namche, while enjoying a well-earned cup of coffee and German pastry, reflecting on your trek in Nepal.
Day 14: Trek from Namche Bazaar to Lukla
Distance: 19.5 kilometers / 12.2 miles
Time: 6 to 7 hours
Elevation: 2800 meters / 9186 feet
Difficulty: Moderate
The final day of your trek will take you back to Lukla. You will spend the night in this pleasant village and take the flight back to Kathmandu the following morning.
Day 15: Fly from Lukla to Kathmandu
In the morning, weather permitting, you will fly back to Kathmandu. You will have a free day to explore the city on your own.
Day 16: End of journey. Transfer to the Kathmandu Tribhuvan International Airport
After breakfast this day, your journey will officially end. If you are departing Nepal this day, you will be transferred to the airport.
Dates and Costs
Send us an email at info@himalayajourney.com  to apply for this trek or for any questions you may have.
Dates: March through May and again from September through November
For costs on this trek, contact us and let us know if you will be trekking by yourself or with a group of friends or family.
Included in the price:
Airport pick up and drop off in Kathmandu, Nepal
3 nights accommodation with breakfast at the highly rated Aryatara Hotel in Kathmandu
Ground transportation and entrance fees to Bhaktapur
All accommodations during the Everest Base Camp Trek based on double occupancy
All meals during the trek from lunch on Day 3 to breakfast on Day 15
Expert English speaking Sherpa trekking guides
Roundtrip flight from Kathmandu to Lukla
Porters (1 porter for 2 trekkers)
All trekking permits
1 free shower during the trek
Not included in the price:
Passport and Nepal visa fees
International airfare to and from Kathmandu, Nepal
Travel vaccinations
Excess baggage fees on flight to/from Lukla
Lunch or dinner in Kathmandu (other meals are included)
Travel and rescue insurance (required)
Travel expenses including internet, phone calls, laundry, snacks, bar beverages, showers, bottled or boiled water, battery charging, additional porters, personal clothing and trekking gear, sleeping bag and other similar items,
Gratuities to the guide and porters
Extra days to the trek caused from delays due to bad weather/Force Majeure
Each participant will be sent a list of required and recommended gear for the trek in Nepal that they will be responsible for.
Accommodations: In Kathmandu you will stay in the highly rated and centrally located Aryatara Hotel. Along the lower section of the Everest Base Camp Trek, you will still in comfortable, clean guesthouses. In the upper section of the trek, accommodation is very limited to basic guesthouses with shared bathrooms. Internet access is available at most guesthouses in the lower section for a fee. Internet access can be limited in the upper section. All accommodations are based on double occupancy.
Meals: Breakfast will be provided for each day you are in Nepal. Lunch and dinner are not provided while you are in Kathmandu, but are provided for each day you are trekking. Meals will be a combination of Western and Nepali dishes.
Eligibility: Clients should be in very good health and able to do this long-distance, high altitude trek. As with all of our journeys, we take proper time to acclimatize in order to reduce the risk of serious altitude sickness. Ascent will be slow and gradual with 2 rest days included in the itinerary. This tour is not recommended for those who have severe asthma or who have had problems with high elevation in the past.
Travel and Rescue Insurance: All participants are required to have an insurance policy that covers helicopter rescue, flight cancellation, lost luggage, etc. We can recommend some insurance agents to contact. 
Weather Delays: Sometimes the flights to and from Lukla, Nepal are delayed or cancelled due to poor weather. Himalaya Journey will not be held responsible for additional costs of meals and accommodations due to weather or other Force Majeure. The client would be responsible to cover the costs of any extra days of accommodation or meals in case of delay due to Force Majeure. We strongly recommend booking your international flight departing Nepal at least 2 or 3 days after your trek is scheduled to end to account for possible delays.
Responsible Tourism: Himalaya Journey is foreign-owned, but locally staffed. All of our guides, porters and drivers are local people who have been working in tourism for many years. The preservation of the culture of the Himalaya, as well as the protection of the environment, are extremely important to us. In fact, when we are not out leading journeys and treks across the Himalaya, we are working with local people in numerous eco-tourism and conservation projects.
Send us an email at info@himalayajourney.com  to apply for this trek or for any questions you may have.
Trekking Guides and Leaders
We have 6 expert guides that we use for our Everest Base Camp Trek. All of the trekking guides we use for the Everest Base Camp Trek are local Sherpas who have done this trek many dozens of times (some more than 100 times!), as well as all of the other major treks in Nepal. In addition, most of the Sherpas we use have vast Himalayan climbing experience between 6000 meters and 8000 meters. Our guides speak English very well, are experts in their culture and history and are a lot of fun to trek with!
Managing all of our Everest Base Camp Treks is Mr Ashok Shahi. Ashok is a native of Kathmandu and has trekked and explored Nepal thoroughly. He also spent over 2 years exploring Tibet and has traveled through the Karakoram Region of Pakistan. He has been working in tourism management since 2008. Ashok will meet with each client, go over the trek with them and handle all matters of the trek.
Serving as an advisor for the Everest Base Camp Trek is Jamin "Lobsang" York. Lobsang, pictures below, has lived in Tibet full-time for over 14 years and has vast trekking experience on both the Tibet and Nepal sides of Everest. He is the author of the popular travel blog The Land of Snows.
I took my dream trip to Tibet and Mt. Everest with Jamin and Himalaya Journey this April. From the minute we landed in Lhasa to the birthday banquet in a Tibetan home restaurant on the last day, his staff and friends surrounded us like a big family.  He is truly their brother.
The photography time was not just for the magnificent and mystified monasteries. It included Himalaya mountain ranges, glaciers, rivers, and villages, etc. We even stopped by a farming field one time and participated in their plowing and seeding activities.
The Mt. Everest sunrise photo experience was a well thought-out plan. Spending the night before in a nearby Tibetan home and mingling with the entire family was quite an experience. We played hide and seek with the neighboring children on the street. We chatted with village shepherds in the field herding their sheep home and showing off their baby sheep. When we headed out to catch the sunrise, the full moon lit up the entire village.
Jamin is a natural when it comes to telling stories. He preps us on the history, religion, culture and politics of Tibet. But what really connects us to this land and its people are his stories of his Tibetan friends, their struggles and triumphs. We also engaged in questioning and debating with gusto, Sera Monastery monk style, ha, ha, ha. 
Ruth—USA/Taiwan—April 2016
Having visited almost all of Asia over the years, Tibet was for me the 'last frontier' and I found that I had pretty much left the best till last. And I reckon that with Himalaya Journey (Jamin, his offsider Ben and local guide Jampa), I travelled with the best! Firstly, Jamin's travel planning and attention to detail was exemplary, ensuring not a single snag on the whole trip. Secondly, with all three being long-time Tibetan residents, their knowledge of the Tibetan people, their culture, customs, history, religion etc was second to none, and was often recounted in a most entertaining way. Finally, they were just fun people to be around and made the whole trip most enjoyable. Thanks guys, and good luck with your future endeavours!
Neil—Australia—October 2015
I have been filming documentaries around the world for over 10 years now, mainly for the BBC. And I have to say that Jamin and his Himalaya Journey crew were definitely one of the best fixers I've worked with. All in all, I felt my UK crew were in very safe and experienced hands with Jamin. I would definitely recommend Jamin and Himalaya Journey and I would definitely work with them all again.
Vicky—BBC London/Indus Films—April 2014
Jamin and Tashi, our guides and travel companions on this fabulous amazing and memorable trip through Nangchen County. Jamin , a Tibetan I am sure in a previous incarnation! Generous to a fault in all he did and prepared for this trip. Knowledgable, passionate and always patient. Tashi was caring and helpful, answering any question with complete honesty and willingness. There was also Gonkho in Xining, for whom no request was too much. A great team for a great fabulous and wholesome experience.
The mountains and valleys , the Tibetans, the monasteries the monks and the nuns. The Chortens and the thousands of prayer flags. The mighty rivers and the endless and amazing blue sky. The Yaks, blue sheep birds of prey and marmots. And the many many amazing flowers that are flowering in a rainbow of colours. And the fantastic koras we all undertook. Thank you!
Cilla—Switzerland—June 2013