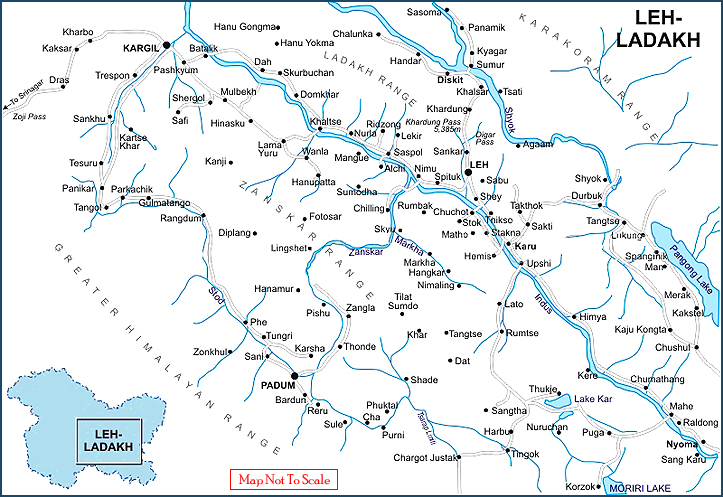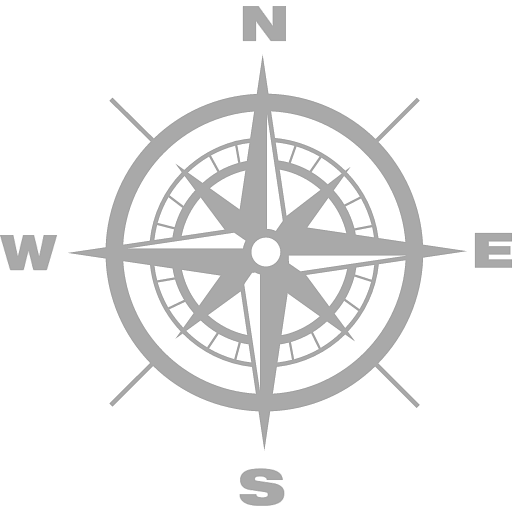 Click here for a Brief Itinerary
Book this tour now
Ladakh Overland Journey & 3 Day Markha Valley Trek
Ladakh, also known as Little Tibet, is located in far northwest India  surrounded by the amazing Himalaya Mountains. Ladakh is a stunning area with a very unique and preserved Buddhist culture. It is one of our favorite regions of the Himalaya. It is filled with amazing Himalaya mountain views, stunning alpine lakes, world-class treks and some of the friendliest people we have ever met!
You will go to all of the main cultural sites in Ladakh, including ancient monasteries and temples, as well as to the most beautiful areas in Ladakh. You will explore the fantastic Nubra Valley, the Lamayuru Region as well as spend the night at Pangong Tso, one of the most beautiful lakes in the Himalaya! In all of the areas you will be going to, there will be plenty of stunning views of the Himalaya Mountains. Your journey will conclude with a 3 day trek from Zingchen to Chilling over the 4970 meter / 16,300 foot Ganda La Pass in the amazing Markha Valley. For more information, please send an email to: info@himalayajourney.com
Day 1: Arrive Ladakh  Elevation: 3500 meters
Leh is the capital town of Ladakh and sits at an elevation of nearly 3500 meters. Leh is covered in old Buddhist stupas, traditional mud-brick homes, fun markets and central Asian-style mosques as well as Tibetan Buddhist temples. You will quickly find out why Leh is one of the most fun towns in the Himalaya! You will spend the day exploring the Old Town of Leh while acclimatizing to the high elevation.
Day 2: Leh Palace, Tsemo Fort, Leh Old Town
After breakfast, you will spend the day exploring and hiking around some of the main cultural sites in Leh. You will start by hiking up to the Leh Palace, which was built by King Sengge Namgyal in the 17th century.  From there, you will hike up higher to the Tsemo Fort, which was constructed in the 16th century. From the Tsemo Fort, there is a commanding view of the town of Leh below and the snow-covered Himalaya in the near distance. After lunch you will trek up to the Shanti Stupa, which also offers a spectacular panoramic view of Leh.
Day 3: Lamayuru and Yungdrung Monastery  Distance: 110kms  Elevation: 3525m
This day you will drive 110 kilometers west to the picturesque village of Lamayuru, elevation 3525 meters. Along the way, you will follow the Indus River and stop of the confluence of the Indus and Zanskar Rivers. Around Lamayuru, the moon-like landscape is quite amazing and unique. You will explore the hilltop Yungdrung Monastery, which has around 150 Buddhist monks. There are lots of great day hiking opportunities around the monastery. You will stay at a hotel near Yungdrung.
Day 4: Yangthang Village, Likir Monastery  Distance: 130kms  Elevation: 3500m
In the morning, you will return to Leh a different route going through the beautiful small villages of Yangthang and Likir in order to learn more about Ladakhi farming culture. In Likir, you will wander around the pleasant Likir Monastery, which was originally founded in the year 1065. After spending some time hiking around the monastery complex, you will return to Leh.
Day 5: Khardung La Pass and Nubra Valley Distance: 120kms  Elevation: 3150m
You will depart Leh in the early morning and immediately start climbing to the top of the Khardung La Pass, infamously known as the "highest motorable road in the world". The sign at the top of the pass says you are at 18,380 feet (5602 meters), but we will let you decide if you are really that high or not! Regardless if the Khardung La is the highest motorable road or not, you certainly are very high here and the views are quite nice! From the Khardung La, you will descend to the stunning Nubra Valley. You will stay in Tegar Village, elevation 3150 meters, near the Nubra River. The distance from Leh to the Khardung La Pass and to Tegar Village is 120 kilometers.
Day 6: Diskit Monastery and Nubra Valley  Distance: 45kms  Elevation: 3100m
You will continue exploring the stunning Nubra Valley this day. From Tegar Village, you will drive over to the other side of the valley along the Shyok River with awesome mountain views everywhere you look! You will stop and spend time exploring the fascinating monastery of Diskit, founded in the 14th century. The monastery is home to around 100 monks and offers a spectacular view of the valley floor below. From Diskit, you will continue on to the nice farming village of Hunder. Just outside of the village, around 90 Bactrian camels live. These double-humped camels live among the sand dunes near Hunder, elevation 3100 meters. If you want, you can take a ride on one of these cool camels! The distance from Tegar Village to Hunder Village is 45 kilometers.
Day 7: Nubra Valley and back to Leh  Distnace: 130kms  Elevation: 3500m
In the mid-morning, you will depart Hunder Village and cross back over the massive Khardung La Pass, while soaking in the great Himalaya views. From there, we will descend to Leh. In the afternoon, you are free to explore the many markets that Leh has to offer or explore more of the Old Town. The distance from Hunder Village back to Leh is 130 kilometers.
Day 8: Chemrey Monastery and Pangong Lake  Distance: 170kms  Elevation: 4250m
This day will take you from the Ladakh capital of Leh to Pangong Tso, arguably the most beautiful lake in the Himalayas. Along the way, you will explore Chemrey Monastery, which from across the valley is perfectly framed against mountain peaks and barley fields. The monastery was established in 1664. From Chemrey, you will cross over the 5360 meter Chang La Pass, the third highest mountain pass in India. You will then descend to the turquoise-colored lake waters of Pangong Tso at an elevation of 4250 meters high. About 35% of the lake is in Ladakh with the remaining 65% being in bordering Tibet. You will stay in a tent-hotel just off the shore of the lake. Plenty of excellent day hikes are available here!
Day 9: Chang La Pass and Hemis Monastery  Distance: 170kms  Elevation 3500m
After breakfast, you will depart Pangong Tso and cross back over the Chang La Pass. From there, you will have lunch in Hemis Village, which is surrounded by a red-rock canyon. You will then explore Hemis Monastery, established in the year 1672. Hemis is the largest monastic institution in Ladakh. From Hemis, you will continue on to Leh, where will spend another night before beginning your trekking adventure. The distance from Pangong Tso to Leh is 170 kilometers.
Day 10: First Day of Trek  Distance: 9kms  Elevation: 4150m
Today you begin our 3 day trek! You will make the short 25 kilometer drive from Leh to the trailhead near Zingchen. From Zingchen, elevation 3380 meters, you will trek along a spectacular valley towards the pleasant village of Rumbak. From Rumbak, you will continue trekking through spectacular mountain scenery to the village of Yurutse, elevation 4150 meters. The trekking distance from Zingchen to Yurutse is around 9 kilometers.
Day 11: Second Day of Trek  Distance: 17kms  Elevation: 3350m
Your second full day of trekking will take you from Yurutse Village over the 4970 meter Ganda La Pass. The top of the pass offers amazing Himalayan views. From the top of the pass, you will descend to the village of Skiu, elevation 3350 meters, along the stunning Markha Valley. The trekking distance from Yurutse Village to the top of the Ganda La Pass and down to Skiu Village is 17 kilometers.
Day 12: Third Day of Trek  Distance: 11kms  Elevation: 3150m
Your third and final day of trekking will lead you from Skiu Village to Chilling Village, located along the mighty Zanskar River. From Chilling, elevation 3150 meters, the vehicles will meet you and take you back to Leh for one final night. The trekking distance from Skiu Village to Chilling is 11 kilometers. Your journey will conclude with one final night in Leh.
Ladakh Trek and Journey
The Ladakh Trek and Journey package adventure can be done anytime from June through mid-October. 
For questions or to book this tour, send an email to: info@himalayajourney.com
Costs for this journey are:
1 person: $2849 per person
2 people: $1799 per person
3 people: $1549 per person
4  people: $1399 per person
Contact us for prices for groups of 5 people or more.
Included in the price:
All accommodations (based on double occupancy)
Breakfast each morning in Ladakh
All ground transportation in Ladakh
All entrance fees for the itinerary listed
All required travel permits
Local Ladakhi guide fees
Leh Airport or train station pick up and transfer 
All meals during the trek
Camping equipment during the trek
Pack animal during trek
Not included in the price:
Passport and Indian Visa fees
International airfare to/from Leh, India
Lunch and dinner outside of the trekking days
Travel vaccinations
Insurance (travel, medical, etc)
Souvenirs or personal items such as laundry, snacks, alcohol/soft drinks, etc
Photography fees inside temples and monasteries
Gratuities to the Ladakhi guide and driver
Travel Gear: Upon joining, each participant will be sent a list of required and recommended gear for this journey that they will be responsible for.
Accommodations: In Leh. you will stay in a locally rated 3 Star hotel. In other areas of Ladakh, hotels are clean and comfortable, but are very basic and are generally below international standards. Hotel upgrades available in Leh upon request.
Meals: Breakfast is included in the price for each morning you are in Ladakh. Lunch and dinner are not included in the price, except during trekking days.
Eligibility: Participants must be in good health and be able to spend each day walking around towns, villages and monasteries. Most of this tour will take place in mountainous terrain between 3300 meters and 5000 meters (10,800 feet to 16,400 feet) above sea level. The 3 day trek  in the Markha Valley is very beautiful and reaches a high point of nearly 5000 meters. You will spend 9 nights acclimatizing to the high altitude before starting your trek.
Responsible Tourism: Himalaya Journey is foreign-owned, but staffed with local Ladakhi people in Ladakh. All of our guides and drivers are local Ladakhi's who have been working in tourism for many years. During this tour, all of the hotels you will be staying at in Ladakh are locally-owned. The preservation of the culture of Ladakh, as well as the protection of the environment of Ladakh, are extremely important to us. In fact, when we are not out leading and arranging journeys across the Himalaya, we are working with local people in numerous eco-tourism and conservation projects.