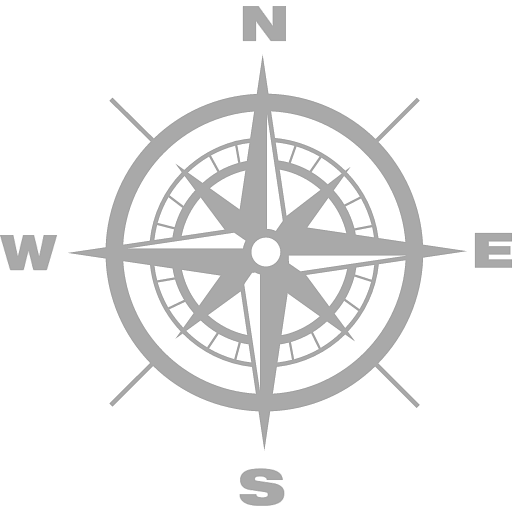 Click here for a Brief Itinerary
Book this tour now
23 Day Journey from Lhasa to Everest, Kailash and Guge Kingdom
This 23 day journey through central and western Tibet will allow you to see just about everything that Tibet has to offer. You will start be exploring the holy city of Lhasa for 3 days. You will start by rubbing shoulders with thousands of Buddhist pilgrims as you work your way through the Jokhang, Tibet's most famous temple. From there, you will explore Barkhor Square, Sera Monastery and the Potala Palace, Tibet's most iconic building.
From Lhasa, you will then journey through central Tibet to Yamdrok Lake, the Karo La Glacier, Gyantse and Shigatse's Tashi Lhunpo Monastery. You will then make your way over the Gyatso La Pass at over 5200 meters before arriving at Mt. Everest Base Camp. From Rongphu Monastery and from base camp itself, you will get up-close views of the world's highest peak.
From Everest Base Camp, you will explore the little-visited region of Ngari in far Western Tibet. This amazing landscape is home to Lake Manasarovar and Mt. Kailash. The 3 day  Mt Kailash Trek will certainly be a highlight! After the Kailash trek, we will then spend 2 nights in the Guge Kingdom, one of the most unique ancient civilizations in Asia. From western Tibet, you will then make the journey back to Lhasa, where the journey will conclude. For more details, please email us at:  info@himalayajourney.com
October 2016 Tibet Journey Itinerary
Here is the itinerary we will be following for this 23 day journey to Everest Base Camp and Mt. Kailash and Guge Kingdom:
8 October
All participants must arrive in Chengdu, China by 3pm on 8 October. Himalaya Journey will give you detailed instructions on how to easily get to the hotel we will be staying at. We will eat dinner together during a time of meet and greet at a centrally located restaurant near our hotel.
9 October
In the morning, we will fly to Lhasa and arrive in the late morning/early afternoon. The Tibetan capital sits at 3590 meters and is the cultural and spiritual heart of Tibet. After getting situated in a modern, centrally located hotel, we will explore and photograph the center of the Old Tibetan Quarter in the heart of Lhasa. The Barkhor is the main shopping market for local Tibetans. It is one of the most interesting markets in all of Asia and is an excellent place to photograph modern Tibetan culture. In Lhasa we will stay at the Gang Gyen Hotel, which is located within walking distance of the Barkhor.
10 October
After breakfast, we will spend the morning going through the Jokhang, Tibet's holiest and most famous temple. Each day, thousands of Tibetan Buddhist pilgrims work their way through this nearly 1400 year old temple. We will also explore Tsamkhung Nunnery, one of the largest nunneries in the Lhasa area. In the afternoon, we will photograph the Buddhist philosophy debates at Sera, one of Tibet's largest monasteries. The monk debates will be a major highlight during your time in Tibet.
11 October
We will start the day by exploring Tibet's most iconic building, the Potala Palace. Towering above Lhasa with more than 1000 rooms, the Potala Palace served as the winter residence of the Dalai Lama's for hundreds of years. After this, we will explore Ramoche Temple and more of the Old Tibetan Quarter of Lhasa.
12 October
In the morning, we will depart from Lhasa and drive to Gyantse via Yamdrok Lake. Yamdrok Lake, during clear weather, is a brilliant turquoise color and is one of the 4 main holy lakes in Tibetan Buddhism. The huge, glaciated 7191 meter Mt. Nojin Kangtsang forms the backdrop of the lake. The lake sits at an elevation of 4441 meters above sea level. Along the way to Gyantse, we will stop by the glaciers of Mt. Nojin Kangtsang at the Karo La Pass, which come down almost to the highway. Gyantse is a small, but modern Tibetan town, that lies at 4025 meters. We will be photographing the Pelkor Chode Monastery as well as the Gyantse Kumbum, the highest stupa (Buddhist pagoda) in Tibet. The drive from Lhasa to Gyantse covers 260 kms (162 miles). In Gyantse, we will stay at the Yeti Hotel.
13 October
After breakfast, we will photograph the 600 year old Pelkor Chode Monastery. This beautiful monastery lies within a walled complex in the Gyantse Old Town. The short hike to the top of the wall gives an excellent panorama view of the monastery, town and the high plateau in the distance. After lunch, we will depart Gyantse and drive to Shigatse, elevation 3840 meters. The distance from Gyantse to Shigatse is 95 kilometers (60 miles). In Shigatse we will stay at the Gesar Hotel.
14 October
Shigatse is home to Tashilhunpo Monastery and its 600+ monks. This monastery, one of the largest in Tibet, is the seat of the Panchen Lama, the second most important lama in Tibetan Buddhism. We will walk around the pilgrim route that goes up and around the famous monastery as well as explore inside the huge monastery complex. In the afternoon, we will explore the walking street and markets in the Old Town.
15 October
We will depart from Shigatse in the morning and drive 305 kilometers (190 miles) to the small village of Basum going through small farming villages. Along the way, we will cross the Gyatso La Pass, which rises above 5000 meters and the Geu La pass, which rises to 5050 meters. From the Geu La pass, you get a sweeping view of the Himalaya's where you can see 5 of the worlds highest mountains, including Mt. Everest. Basum is a small Tibetan village only 40 kilometers (25 miles) from Everest Base Camp. We will stay with a local Tibetan family in their traditional-style home. The elevation of Basum is 4270 meters.
16 October
In the early morning, we will drive 40 kilometers (25 miles) from Basum to Everest's North Face Base Camp. Along the way, we will stop at the the beautiful Rongphu Monastery, the highest monastery in the world at nearly 5000 meters. The small monastery has an amazing view of Everest. We will explore and photograph this region, getting excellent pictures of the world's highest mountain. After our time at Everest Base Camp region, we will drive 75 kilometers to the town of Old Tingri, which offers a fantastic sweeping view of the Himalayas.
17 October
From Old Tingri, our next stop will be Shisha Pangma Base Camp. Shisha Pangma is the 14th highest peak on the planet. From there, we will visit the spectacular lake of Peiku Tso, elevation 4585 meters. Giant Himalaya peaks are found along the way to Peiku and there is a good chance of seeing some wildlife! From Peiku Tso, we will continue on to Saga, elevation 4500 meters. The distance from Old Tingri to Saga is 225 kilometers.
18 October
In the early morning, we will leave Saga and continue through Western Tibet to Manasarovar, the holiest lake in all of Tibet. The lake is holy to both Hindu's and Buddhists. This stunning lake lies at an elevation of 4560 meters and is surrounded by spectacular snow-covered Himalayan peaks. We will stay in a guesthouse near Chiu Monastery, which sits atop a small hill overlooking Manasarovar. The distance from Saga to Lake Manasarovar is 485 kilometers.
19 October
We will spend this day resting from the long overland journey and prepare for the upcoming Mt Kailash Trek. There is a short pilgrimage circuit around Chiu Monastery that we will hike as well as hikes along the shores of Lake Manasarovar.
20 October
In the late morning, we will depart Lake Manasarovar and make the short 35 kilometer drive to the town of Darchen, the starting point of our Mt Kailash Trek. In Darchen, elevation 4690 meters, we will finalize preparation for our 3 day trek.
21 October
The first day of our trek will take us 20 kilometers from Darchen around Mt. Kailash to Dira Puk Monastery. You will follow this ancient pilgrimage route with Tibetan Buddhist and Indian Hindu pilgrims. You will stay in a small guesthouse near the monastery. The elevation of Dira Puk Monastery is 5080 meters.
22 October
The second day of our trek around Kailash will take us up and over the Dolma La Pass, the highest pass on the circuit at 5630 meters. Excellent mountain and glacier views will follow you for most of the day. From the Dolma La Pass, you will descend to Zutul Puk Monastery, elevation 4820 meters. The total trekking distance this day is 18 kilometers
23 October
The third and final day of our trek will cover 14 kilometers from Zutul Puk Monastery back to the town of Darchen. After the trek, we will stay at a guesthouse in Darchen.
24 October
After breakfast, we will depart for the Guge Kingdom region. Along the way, we will see more of the rugged beauty of the wilderness of Western Tibet and stop at the hot springs of Tirthapuri. We will stay in a simple guesthouse near Tholing Monastery in Zanda. The distance from Darchen to Zanda is 235 kilometers. The elevation of Zanda is 3745 meters.
25 October
We will spend a full day exploring the ancient Guge Kingdom region, including Tholing Monastery and the Tsaparang Citadel. We will visit the summer and winter palaces, the Lhakang Marpo, the Lhakang Karpo and other sites as well. The distance from Zanda to Lake Manasarovar is 265 kilometers and the elevation of the lake is 4560 meters.
26 October
In the early morning, we will leave Zanda and return to the shores of Lake Manasarovar for one final night. We will stay at a guesthouse not far from the lake shore.
27 October
From Lake Manasarovar, we will continue the journey back to Lhasa. We will go through the wilderness of Western Tibet to the town of Saga, a distance of 485 kilometers.
28 October
In the morning we will leave Saga and drive 450 kilometers to Shigatse, Tibet's second largest city. We will stay in a simple guesthouse for the night in Saga.
29 October
We will finish the journey back to Lhasa this day, arriving in the Tibetan capital in the mid afternoon with enough time to walk the pilgrimage circuit around Jokhang Temple one more time and get those last minute souvenirs.
30 October
Depart Lhasa
Dates and Costs
8—30 October 2016
The cost per person is $4385 USD. Participants are responsible for their own travel arrangements to Chengdu, but we will take care of just about everything else after that! Send us an email at info@himalayajourney.com  to apply for this tour or for any questions you may have.
Included in the price:
One-way airfare from Chengdu to Lhasa
All accommodations (based on double occupancy)
All meals from the evening of 8 October until morning of 30 October
All drinking water
All ground transportation in Tibet
All entrance fees
All Tibet permit fees
Local Tibetan guide fees
Chengdu Airport transfer on morning of 9 October
Lhasa Airport transfer on morning of 30 October
Not included in the price:
Passport and Chinese Visa fees
International airfare to/from Chengdu, China
Airfare departing Lhasa on 30 October
Porters for the Mt Kailash trek
Travel vaccinations
Insurance (travel, medical, etc)
Souvenirs or personal items such as laundry, excess baggage fees, snacks, alcohol drinks, etc
Photography fees inside temples and monasteries
Gratuities to the Tibetan driver and guide
Each participant will be sent a list of required and recommended clothing and gear for the tour that they will be responsible for as will information on how to obtain a Chinese Tourist Visa.
Accommodations: In Chengdu, we will be staying in a highly rated international-style hotel. In Lhasa, Gyantse and Shigatse, we will be staying in pleasant 3 and 4 Star Tibetan-owned hotels. Hotels in western Tibet are very basic, but clean. In the village of Basum, near Everest Base Camp, we will stay in a traditional style Tibetan home. In Old Tingri, Saga, Lake Manasarovar, Darchen, Guge Kingdom and along the trek around Mt. Kailash, we will be staying in very basic guesthouses that often will have shared toilets, no heating and restaurants serving basic noodle and rice dishes.
Meals: For this tour, we will be eating a variety of Western, Chinese, Tibetan and Nepali food. Food in the Everest and Kailash regions are limited to basic noodle and rice dishes with vegetables.If you have any food allergies or dietary restrictions, please let us know so we can plan accordingly.
Eligibility: Participants must be in good health and be able to spend each day walking around towns, villages and monasteries while carrying their own equipment.  The 3 day Mt Kailash Trekis 52 kilometers long (32 miles) reaches a high point of 5630 meters/18,470 feet. Porters are not included in the tour price, but can be hired if needed for an additional cost. Most of this tour will take place in mountainous terrain between 3600 meters and 5630 meters (11,800 feet to 18,470 feet) above sea level. We will spend 1 night in Chengdu and 3 nights in Lhasa for altitude acclimatization before going above 3600 meters. Ascent will be slow and gradual with the highest sleeping elevation being at 5080 meters (16,600 feet). This tour is not recommended for those who have severe asthma, have no trekking experience or who have had problems with high elevation in the past.
This is a combination overland and trekking journey. It is open to anyone who is interested in Tibetan culture and the Himalaya Mountains. Unfortunately, people holding a Norwegian or Indian passport are unable to join this tour due to government restrictions that are beyond our control.
Responsible Tourism: Himalaya Journey is foreign-owned, but Tibetan staffed. All of our guides and drivers are local Tibetans who have been working in tourism for many years. It is a top priority for us to support as many Tibetan-owned businesses as possible. During this tour, all of the hotels we will be staying at in Tibet are locally-owned, as are all of the restaurants we will be going to. The preservation of the culture of Tibet, as well as the protection of the environment of Tibet, are extremely important to us. In fact, when we are not out leading journeys across Tibet, we are working with local Tibetans in numerous eco-tourism and conservation projects.
Journey Leaders
Jamin "Lobsang" York is from the US, but has lived full-time in Tibet for over 14 years working in education, community development and tourism. In addition to traveling over 450,000 kilometers overland across Tibet, Ladakh, Sikkim, Nepal and Bhutan, Jamin has led and arranged hundreds of tours across the Himalaya's. Jamin's expert knowledge on Tibetan culture, history and religion has been put to use for The Discovery Channel, Animal Planet, BBC, Frommer's Travel Guides, Fodor's Guidebooks, DK Eyewitness Travel and Lonely Planet Guidebooks.
Jamin is the owner of The Land of Snows and Himalaya Journey and serves as lead guide on journeys through Tibet, India, Bhutan and Nepal. His goal is to help clients understand, appreciate, and respect the people and cultures they photograph and explore. During each journey in the Himalaya, Jamin gives lectures on different aspects of Tibetan culture and history. Along with Jamin, his excellent Tibetan staff will be serving as drivers, cultural guides and trekking guides.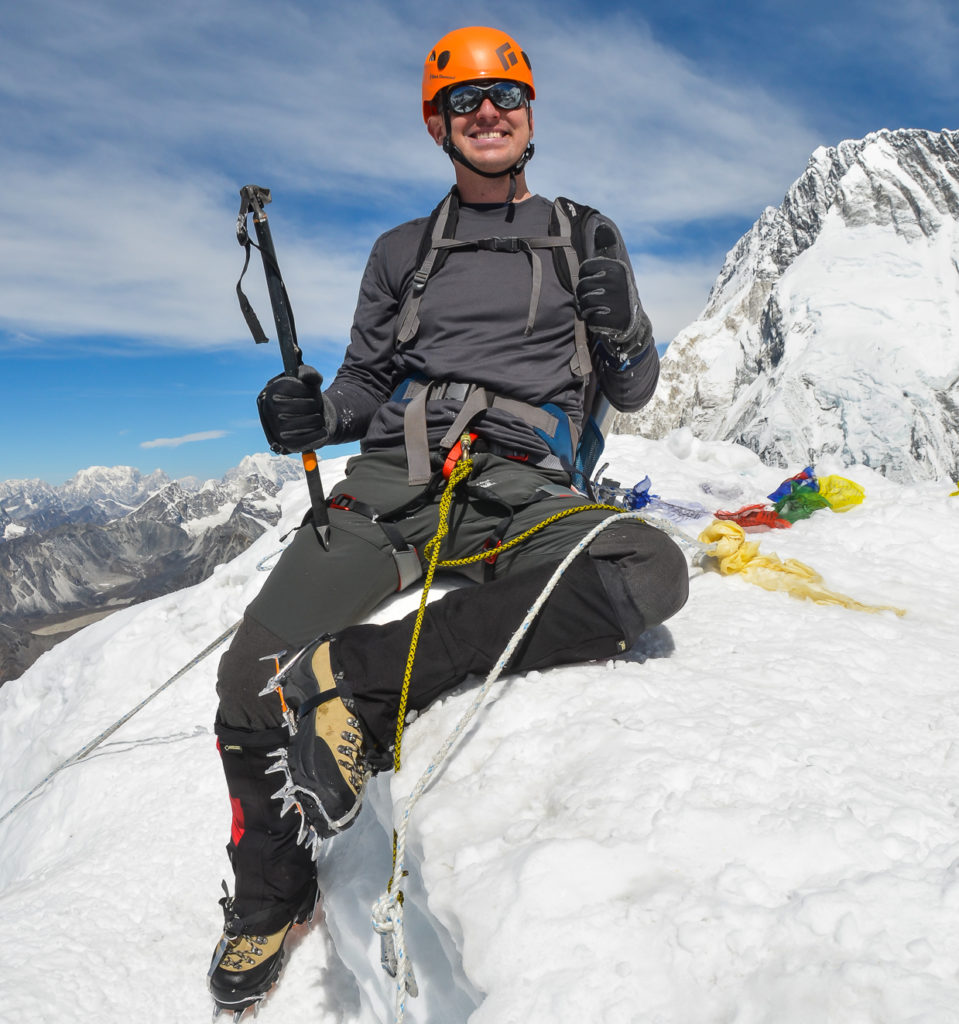 Joining Lobsang on this journey will be Tenzin Ngodup, a native Lhasa Tibetan who has been guiding in Tibet for nearly 10 years. Tenzin Ngodup is an expert in Western Tibet and has guided over 20 treks around Mt Kailash. He will be answering any questions that clients have about Buddhism and monastery history. Tenzin Ngodup speaks English, Hindi, Chinese and Tibetan languages. 
I took my dream trip to Tibet and Mt. Everest with Jamin and Himalaya Journey this April. From the minute we landed in Lhasa to the birthday banquet in a Tibetan home restaurant on the last day, his staff and friends surrounded us like a big family.  He is truly their brother.
The photography time was not just for the magnificent and mystified monasteries. It included Himalaya mountain ranges, glaciers, rivers, and villages, etc. We even stopped by a farming field one time and participated in their plowing and seeding activities.
The Mt. Everest sunrise photo experience was a well thought-out plan. Spending the night before in a nearby Tibetan home and mingling with the entire family was quite an experience. We played hide and seek with the neighboring children on the street. We chatted with village shepherds in the field herding their sheep home and showing off their baby sheep. When we headed out to catch the sunrise, the full moon lit up the entire village.
Jamin is a natural when it comes to telling stories. He preps us on the history, religion, culture and politics of Tibet. But what really connects us to this land and its people are his stories of his Tibetan friends, their struggles and triumphs. We also engaged in questioning and debating with gusto, Sera Monastery monk style, ha, ha, ha. 
Ruth—USA/Taiwan—April 2016
I highly recommend travelling with Jamin and his Himalaya Journey team to Tibet. He cares about Tibetans and and he cares about Tibet, a country which has an inherent fascination for many. Jamin has lived in Tibet for many years and has visited the iconic attractions on numerous occasions. He willingly shares his knowledge and insights about their history and cultural significance. Despite his familiarity he brings a fresh approach and willingness to engage. His team are a credit to him, particularly the exuberant Jampa. His staff member Woaber helped me ensure Lhasa has forever a place in my heart and  …… our bus driver was safe and considerate. And let's not forget the energetic Will, assistant guide on this trip. I didn't expect to eat as well as I did when visiting Tibet nor did I expect to experience the comfort in the hotels that were used. These aspects were of course a pleasant surprise. The memories of this trip from Lhasa to Everest base camp will be long lasting and thought provoking.
Richard—UK—April 2016
Two years ago, I almost gave up my life-long dream of going to Tibet. But it is completely revived when I discovered Jamin's blog (The Land of Snows) and his Instagram page.
Jamin is a fantastic leader right from the beginning of the trip, when I emailed him, till the very end of this incredible journey. His passion and vast knowledge about the Tibetan culture, history, religion, and the careful planning of the trip, has made this journey an enriching one. And I truly admire his support for the Tibetan community, where we stay and dine in Tibetan-run hotels/restaurants. Last but not least, his great sense of humour and captivating life stories always add colour to every day of our trip!
Our Tibetan guide, Jampa, is also a fantastic guide who passionately shares a lot of knowledge about Tibet and Tibetan Buddhism with us. As a Buddhist, I have learned so much about Tibetan Buddhism from her. She's just a wonderful, kind and fun person to be with! I am grateful to have her as our Tibetan guide for this trip.
All in all, Jamin and Jampa are two wonderful guides/friends/teachers that I met through this trip. And they are definitely two people that I am glad to have crossed paths with in life.
The ten days spent in Tibet have been truly an adventure of a lifetime, and a spiritually enlightening experience for me. The stunning landscape and unique culture of Tibet is a feast for the eyes, while the devotion of the Tibetans feels like a comforting prayer for the soul. The resilience, devotion and compassion of the Tibetans will stay and go far with me in life. I highly recommend Jamin and his Himalaya Journey team to lead your trip to Tibet. And I already can't wait to go for another adventure with them! Thank you once again for the most amazing journey of my life.
Adhianto—Indonesia—April 2016
Going on a journey with Jamin, Champa, Tashi or any of his other incredible and highly professional staff is an experience of a lifetime.  As an intern, it was an endless learning opportunity for me.
This is their everyday life. They welcome us all into it and leave you feeling like a part of the family longing to return.  Every action comes from a loving place and the utmost consideration is put into making the challenging geography of Tibet as hospitable and safe as humanly possible.  Everything from the brilliantly arranged itinerary to the random stops and detailed information being shared all along the way demonstrate this.
While on the road between destinations hours turn to minutes with tear-jerking, harrowing, and awe-inspiring stories from Jamin.  I can not imagine a leader with more kindness, strength and flexibility than Jamin.  I owe you my deepest thanks and gratitude Jamin (and Himalaya Journey), thank you for everything.
Will—Canada—April 2016
Having visited almost all of Asia over the years, Tibet was for me the 'last frontier' and I found that I had pretty much left the best till last. And I reckon that with Himalaya Journey (Jamin, his offsider Ben and local guide Jampa), I travelled with the best! Firstly, Jamin's travel planning and attention to detail was exemplary, ensuring not a single snag on the whole trip. Secondly, with all three being long-time Tibetan residents, their knowledge of the Tibetan people, their culture, customs, history, religion etc was second to none, and was often recounted in a most entertaining way. Finally, they were just fun people to be around and made the whole trip most enjoyable. Thanks guys, and good luck with your future endeavours!
Neil—Australia—October 2015
Jamin has 14 plus years experience of living in Tibet and is fluent in Chinese and Tibetan. He has leveraged this experience to provide a carefully thought out, truly unique and unforgettable experience. He clearly has a huge passion for Tibet and its people and that is infectious. His 'inside knowledge' of the history, politics and travel bought the beauty and tragedy of Tibet to life. Every day he managed to pull yet another 'wow' moment 'out of the hat' during the many opportunities to interact with the local farmers and villagers.
Jamin works within the Tibetan community to employ Tibetan Guides, drivers etc and all restaurants and Hotels we stayed at were Tibetan owned. This opens up rarely available employment opportunities to Tibetans and enables them to learn and to develop their skills. The bottom line is, it gives them hope.
The other tour leaders, Ben (USA) and Jampa (Tibet) were wonderful. They seemed to be having as much fun as we were! They were thoughtful, kind and funny and kept us entertained throughout.  All three went above and beyond to make sure that everyone had the best experience possible. I would not hesitate to recommend Himalaya Journey and am already planning my next adventure with them!
Alison—New Zealand—October 2015
Just like for many, a trip to Tibet is a once-in-a-lifetime experience for me. I had saved money for sometime, thinking that I would make sure I go with the experienced group leader who knows Tibet well. When I came across Jamin's website, I was immediately captivated. The trip offered was a combination of the things I wanted. So my sister and I signed up for the trip for Spring 2015.
Being someone who lives in Jakarta, practically a city only a few meters above sea level with hot weather all year long, I prepared myself to face Tibetan spring weather and the worst during acclimatisation. I found drinking a lot of water (and I mean a lot!)  and resting whenever I needed to helped in the acclimatisation process. So, whenever Jamin reminded you to drink water, please do! And…Tibetan spring sometimes felt like full on winter for me! Luckily I brought enough warm clothes with me. 
Apart from following the itinerary, I truly appreciate the impromptu stops at additional nice spots we saw on the way, whenever possible. When we couldn't follow our itinerary (due to earthquake in Nepal), Jamin always offered alternatives and made sure our safety is top priority.
Jamin is also very knowledgeable about Tibet. It is very interesting to learn about Tibetan culture from the eye of non-Tibetan who has lived in Tibet for so long. I also appreciate that Jamin deliberately chose to work together with Tibetan guides and driver, we stayed at Tibetan-run hotels and had our meals at Tibetan restaurants. The encounter with the locals made such a difference that the trip did not feel like 'photo-click-then-go-to-next-spot' kind of group trip for me. All my expectations checked – above and beyond. I definitely recommend to join Jamin and his team for your tour in Tibet.
Mia—Indonesia—April 2015
Jamin—Thank you, thank you, thank you! You have really made my trip to Tibet truly unforgettable and I already can't wait to return to explore more of it. Thank you for your limitless patience in answering all my pesky questions about Tibet and for your enthusiasm and passion for Tibet and its people….that was truly inspiring to see. I can't wait to tell more people to come to this beautiful land to see it for themselves.
Swetha—India—April 2015