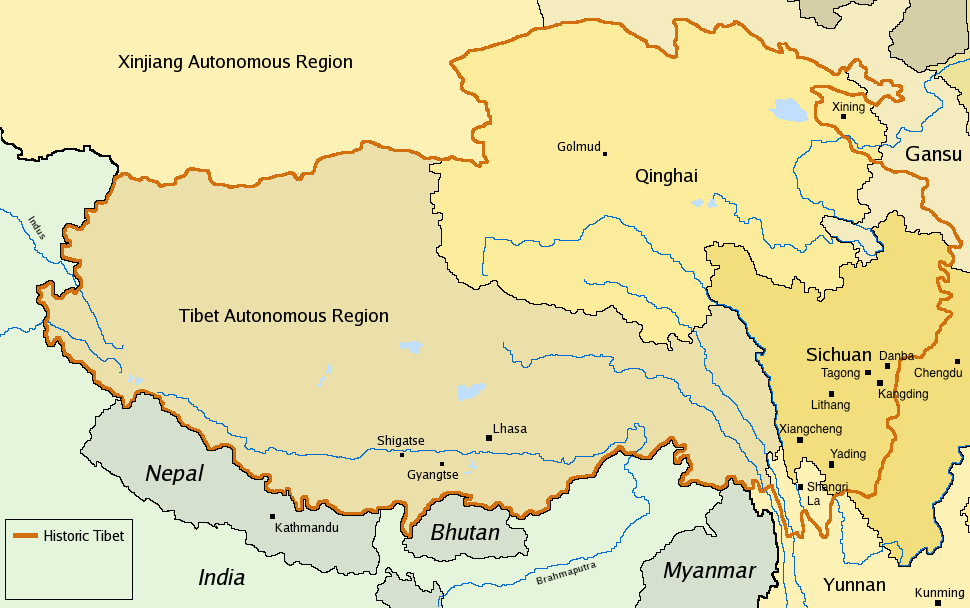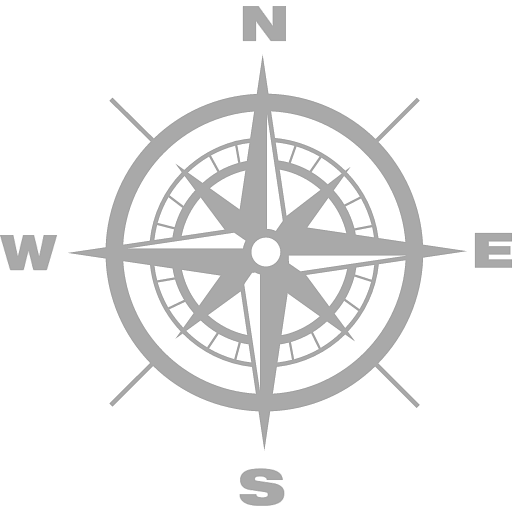 Click here for a Brief Itinerary
Book this tour now
Overland from Chengdu to Shangri La
Glaciated peaks, vast grasslands, yaks, farming villages, huge stone homes, pristine rivers, alpine forests, ancient Buddhist monasteries….all that and more are found on this adventure! The journey will begin in the modern mega city of Chengdu, capital of Sichuan province. From there, you will begin your adventure in the mountains by spending 2 nights in Kangding, the traditional gateway to eastern Tibet. Kangding sits in a valley at 2600 meters surrounded by peaks rising well over 6000 meters. You will explore this old trading town and its Buddhist temples and markets. From Kangding you will go to Danba and stay in a traditional Tibetan stone home! Danba has great places to do some day hiking.
Your next stop will be the nomad trading post of Tagong where you can wander through the fascinating Lhagang Monastery. If the weather is clear, you will get a fantastic view of Yala Snow Mountain, rising to over 5800 meters in the near distance. The next day you will drive through the high yak-filled grasslands to Lithang, famous for being the birthplace of the 7th Dalai Lama. You can actually visit the actual room where he was born over 300 years ago. The large Lithang Chode Monastery is the largest in the region and has a nice pilgrimage trek around it. After Lithang, you will go to Yading, a stunning national park that has 3 glacier covered peaks around 6000 meters high. You will spend a full day exploring this beautiful park. From Yading, you will continue south to the fun town of Shangri La, located in Yunnan province. For more information, please send an email to: info@himalayajourney.com
Day 1: Arrive in Chengdu  Elevation: 500m
You will arrive in Chengdu, a mega-city which serves as the capital of Sichuan province.
Day 2: Chengdu to Kangding  Elevation: 2600m  Distance: 325kms
The first day of your journey through the Kham region will take you to Kangding, the gateway to eastern Tibet. Kangding sits in a nice valley at 2600 meters in elevation and has several ancient Buddhist temples to explore as well as lively markets. Tibetan dancing takes place most nights in the center of town and you are welcome to participate.
Day 3: Kangding
You will spend this day acclimatizing to eastern Tibet's higher elevation while continuing to explore the town of Kangding on foot. There are some nice trails to hike on that go high above Kangding or you can continue exploring the towns many cultural sites.
Day 4: Kangding to Zhong Lu Village in Danba  Elevation: 2325m  Distance: 215kms
From Kangding, you will begin to ascend up a high mountain pass which has awesome mountain views. You will drive through these mountains and then descend slightly to vast expanses of grasslands where countless yaks can be found grazing. You will then continue to the Danba region, a beautiful sub-region of the Tibetan Plateau where a majority of the people are farmers. You will stay in the village of Zhong Lu in a traditional Tibetan stone home. You can spend the afternoon hiking all over the stunning mountainside.
Day 5: Danba to Tagong,  Lhagang Monastery  Elevation: 3730m  Distance: 120kms
In the morning, you will leave Zhong Lu village in Danba and go to the nomad trading town of Tagong. In town you will see nomad Tibetans come into town, some on horseback, to pick up supplies or to sell and trade items. The Lhagang Monastery is located in the center of town and houses some of the most revered Buddhist images in Tibet. When the weather is clear, you can get a stunning view of nearby Yala Snow Mountain, rising to over 5800 meters.
Day 6: Tagong to Lithang  Elevation: 3955m  Distance: 250kms
The midway point of your trip will take you to the famed town of Lithang. Lithang lies at nearly 4000 meters above sea level and is famous across Tibet as being the birthplace of the 7th Dalai Lama. You can actually visit the room where the spiritual leader was born over 300 years ago. On the far end of town is Chorten Karpo, or the White Stupa, where local Tibetans go each day to meditate, chant mantras and to spin prayer wheels.
Day 7: Lithang
You will spend a full day exploring the uniqueness of Lithang. The Lithang Chode Monastery is the largest in the region and has over 600 Buddhist monks. The 435 year old monastery has a great pilgrimage path that goes around and above the monastery. At the base of the monastery is the Old Town of Lithang, which is a great place to experience traditional Tibetan culture.
Day 8: Lithang to Riwa Village in Yading  Elevation: 3000m Distance: 230kms
After breakfast in Lithang, you will depart for the Yading National Park area. The mountain scenery along this route is spectacular. There are a couple of isolated temples you can hike around as well as nomadic grasslands. About halfway to Yading, the region becomes heavily forested with clear glacier-fed rivers flowing through. You will stay the night in the village of Riwa, located not far from the main gate of Yading National Park.
Day 9: Yading National Park
You will spend one full day exploring Yading, truly one of the Tibetan Plateau's most beautiful parks. The park has 3 glaciated peaks that each rise to nearly 6000 meters. In addition, there are unbelievable rivers and small lakes as well as amazing grasslands. This is a great place to take your time exploring on foot and soaking in the amazing beauty that surrounds you. You will return to Riwa, also known as Shangri La town, in the evening.
Day 10: Yading to Xiangcheng  Elevation: 2925m  Distance: 185kms
This day will take you from the Yading region to Xiangcheng, a small farming town not far from the Yunnan border. Along the way there are numerous traditional-style Tibetan villages to stop at that have picturesque huge stone homes. In Xiangcheng, you can hike around Sampeling Monastery. The top has a good view of the surroundings.
Day 11: Xiangcheng to Shangri La  Elevation: 3300m  Distance: 210kms
The final day of your journey will have you cross from Sichuan to Yunnan province to the fun small city of Shangri La. More mountain beauty will be with you this day as you end your journey in the Kham region of the Tibetan Plateau.
Day 12: Shangri La
Spend the day exploring the Old Town of Shangri La as well as Sumtseling Monastery, the largest Buddhist monastery in Yunnan.
Day 13: Depart Shangri La
After breakfast, you will depart Shangri La for your next destination.
All of our travel routes are built with altitude acclimatization in mind to reduce the risks of altitude-related illness. Contact us today to begin arranging your journey from Chengdu to Shangri La through the Kham Region! Send your inquiries to: info@himalayajourney.com
Overland from Chengdu to Shangri La
The journey from Chengdu to Shangri La through the Kham Region can be done anytime of the year, however, the months from April through mid-December are best. The best mountain views are April, May, October, November and December.
For a price quotation for this journey, any questions you may have or info on how book this tour, send an email to: info@himalayajourney.com
Included in the price:
All accommodations (based on double occupancy)
Breakfast each morning
All ground transportation
All entrance fees for the itinerary listed
Local Tibetan guide fees
Shangri La Airport transfer on last day
Not included in the price:
Passport and Chinese Visa fees
International airfare to/from Chengdu and Shangri La
Lunch and dinner
Travel vaccinations
Insurance (travel, medical, etc)
Souvenirs or personal items such as laundry, snacks, alcohol drinks, etc
Photography fees inside temples and monasteries
Gratuities to the Tibetan guide and driver
Travel Gear: Upon joining, each participant will be sent a list of required and recommended gear for this journey that they will be responsible for.
Accommodations: Accommodations in the Kham region of the Tibetan Plateau are clean and comfortable, however, in remoter regions quality can be slightly below international standards. Most of the hotels for the journey are  locally rated as  3 Star.
Meals: Breakfast is included in the price for each morning you are on this journey Lunch and dinner are not included in the price.
Eligibility: Participants must be in good health and be able to spend each day walking around towns, villages and monasteries. Though you will be doing a lot of walking each day, no trekking is required. Most of this tour will take place in mountainous terrain between 2600 meters and 4300 meters (8500 feet to 14,100 feet) above sea level. 
Responsible Tourism: Himalaya Journey is foreign-owned, but Tibetan staffed. All of our guides and drivers are local Tibetans who have been working in tourism for many years. It is a top priority for us to support as many Tibetan-owned businesses as possible. During this tour, all of the hotels you will be staying at in Tibet are locally-owned. The preservation of the culture of Tibet, as well as the protection of the environment of Tibet, are extremely important to us. In fact, when we are not out leading and arranging journeys across Tibet, we are working with local Tibetans in numerous eco-tourism and conservation projects.